You may spend a lot of time trying to buy cars and automotive parts that are only made in the United States. This is an admirable quality as you attempt to support your home country. However, have you ever considered where your car tires are made? We have, which is why we've searched out the top 10 tire brands made in the USA.
In our top 10 guide, we have some companies that were born and raised in America and others that moved to manufacture here. Aside from these ten companies, we have a few notable mentions that couldn't go overlooked. We also show you how to tell where a tire was made and we answer some of your top tire questions.
The Best Tires Made In The USA
All American
When it comes to being an American brand, they don't get better than these. Not only are these tires manufactured in the States, but the company also started here. Some of these manufacturers have been around since the beginning of cars, making them even more reliable and trustworthy. It's even better that these five brands have never merged with or been acquired by a foreign entity.
1. Goodyear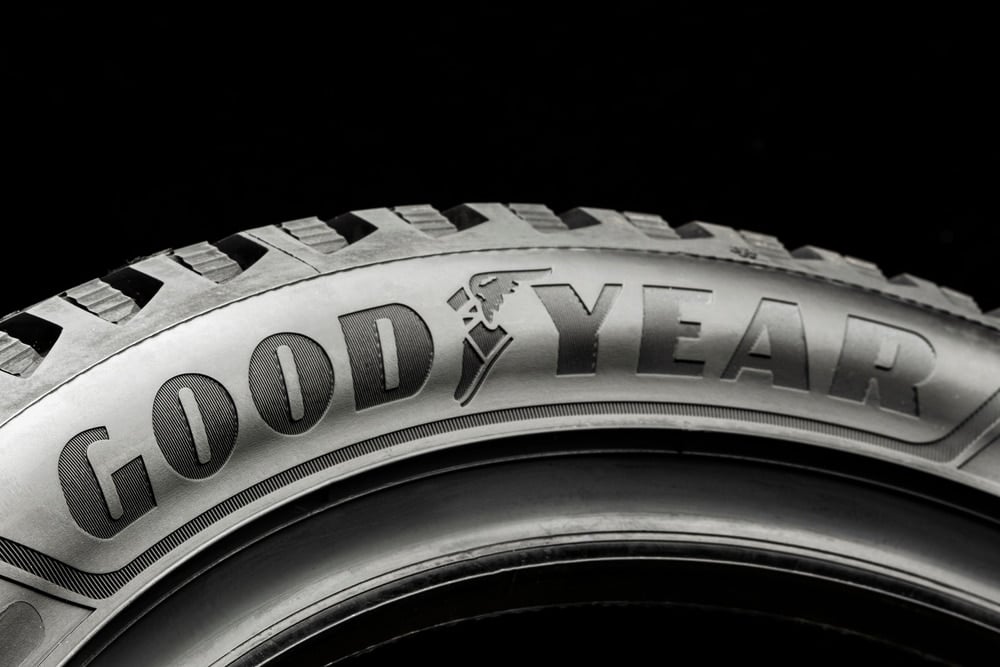 Goodyear is a Fortune 500 company headquartered in Akron, Ohio. The company was founded by Franklin Springfield in 1898. Today, Goodyear tires are the official brand for NASCAR. Plus, the organization manufactures tires for a variety of commercial and passenger vehicles.
Here are the US DOT codes for the company:
M6
MB
MC
MD
MJ
MK
MM
MN
MP
PJ
PL
One of their most popular tire models is the Wrangler TrailRunner All-Terrain. It's used for vehicles that navigate city roads and enjoy some off-road time too.
2. Cooper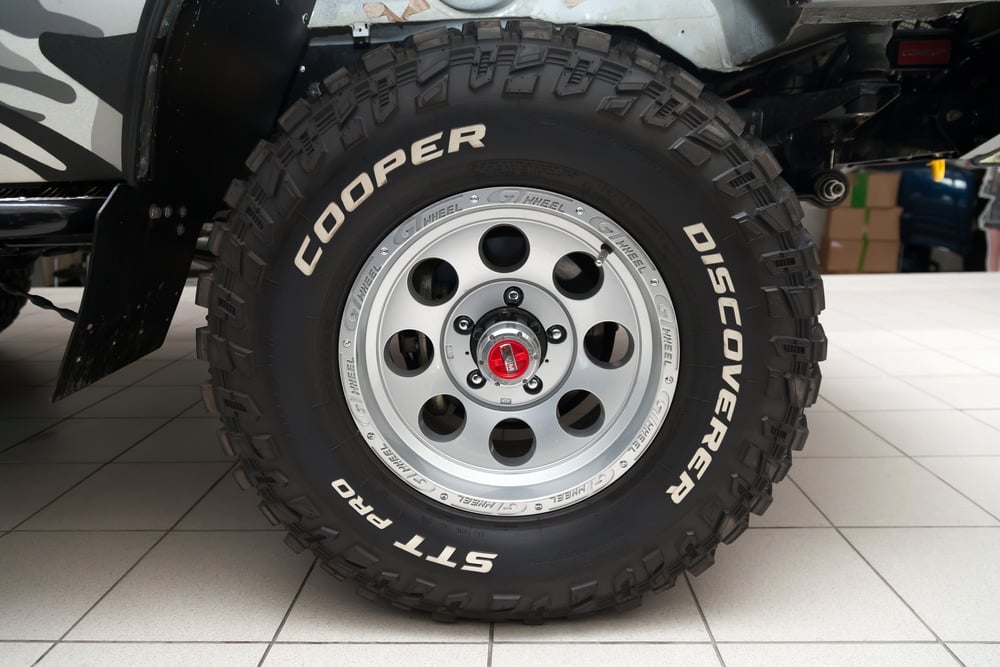 Cooper Tires was initially founded in 1914 in Akron, Ohio. Today, the company's headquarters are in Findlay, Ohio.
Here are the US DOT codes for the company:
One of their most popular tire series is known as the Discoverer. It's specifically made for pickup trucks and SUVs, but Cooper makes a wide variety of other tires for passenger and commercial vehicles.
3. Kelly-Springfield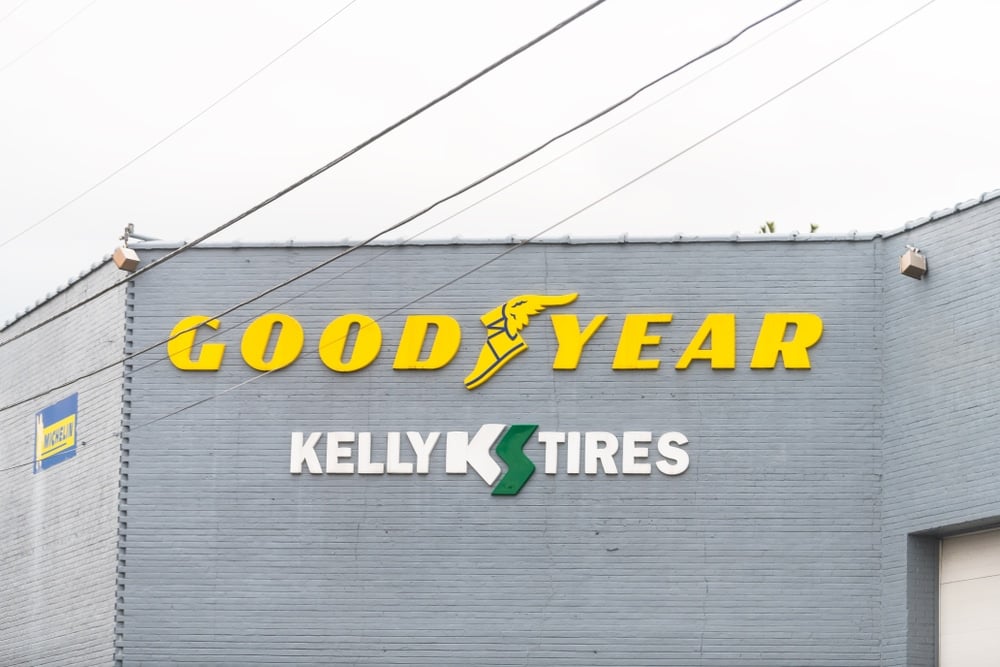 The Kelly-Springfield Tire Company has been in business since 1894 when it was founded in Springfield, Ohio. The creators of the company were Edwin Kelly and Arthur Grant. In 1935, the company was acquired by Goodyear, where it remains a subsidiary of the brand based out of Akron, Ohio.
Here are the US DOT codes for the company (the same as Goodyear):
M6
MB
MC
MD
MJ
MK
MM
MN
MP
PJ
PL
There are more than 50 Kelly Tire models, with the Navigator Gold being one of the most popular. It provides a smooth and quiet ride during all four seasons.
4. HOOSIER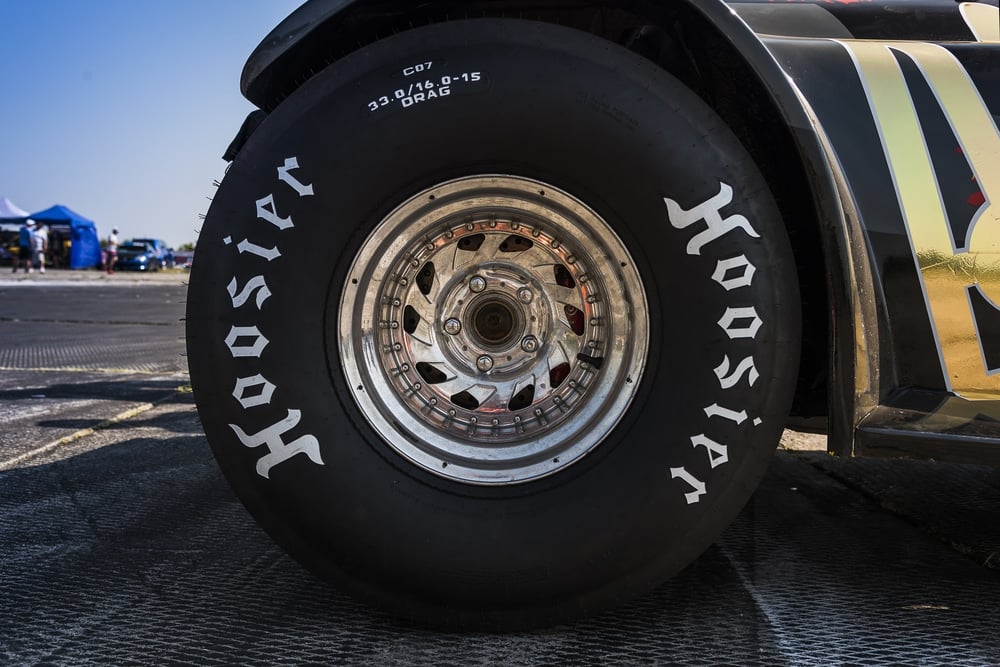 Hoosier Racing Tire was founded in 1957 in Lakeville, Indiana, by Robert Newton, a stock car racer. This American tire manufacturer employs nearly 500 people today and specializes in competition tires.
Here are the US DOT codes for the company:
Tires are constructed for a variety of racing endeavors. You can find off-road, circuit, dirt oval and karting tires for any motorsports activity.
5. Dick Cepek
A subsidiary of Cooper Tires is Dick Cepek. This brand was founded by Dick Cepek in 1958 as a way to create off-road truck tires that weren't currently available.
Here are the US DOT codes for the company (same as Cooper):
The tire lineup consists of off-road models that are designed for extreme environments. While there aren't a lot of models to choose from, they are produced to fit a variety of vehicles.
Made In The USA
While these five companies aren't American born, the tires are manufactured in America today. There are some that are also American-based companies that have merged with or been purchased by international companies, yet still have roots here.
1. Bridgestone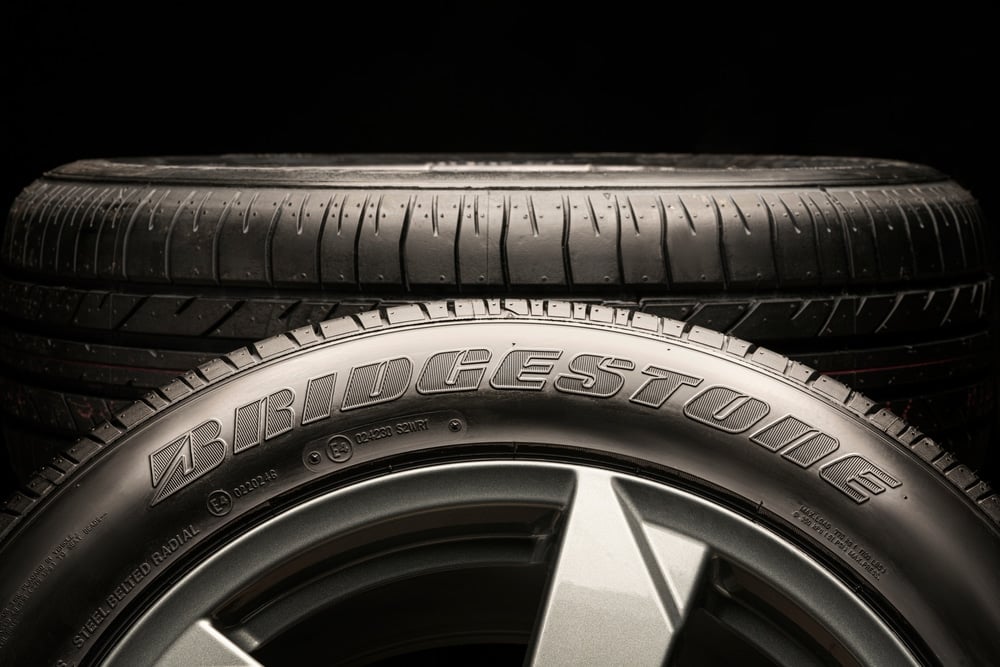 Bridgestone is a Japanese company but one of the top producers in America. The company also purchased Firestone in the 1980s to become even larger.
Here are the US DOT codes for the company:
0B
1C
2C
2M
3M
4D
5D
7X
8B
8X
9X
D2
E3
HY
VE
W1
W2
Y2
Y7
YD
YE
YU
The best Bridgestone tires include the Alenza AS Ultra, the Turanza Quiettrack and the Weatherpeak. In addition to these, Bridgestone makes tires for motorcycles, bikes, off-road vehicles and commercial trucks.
2. Michelin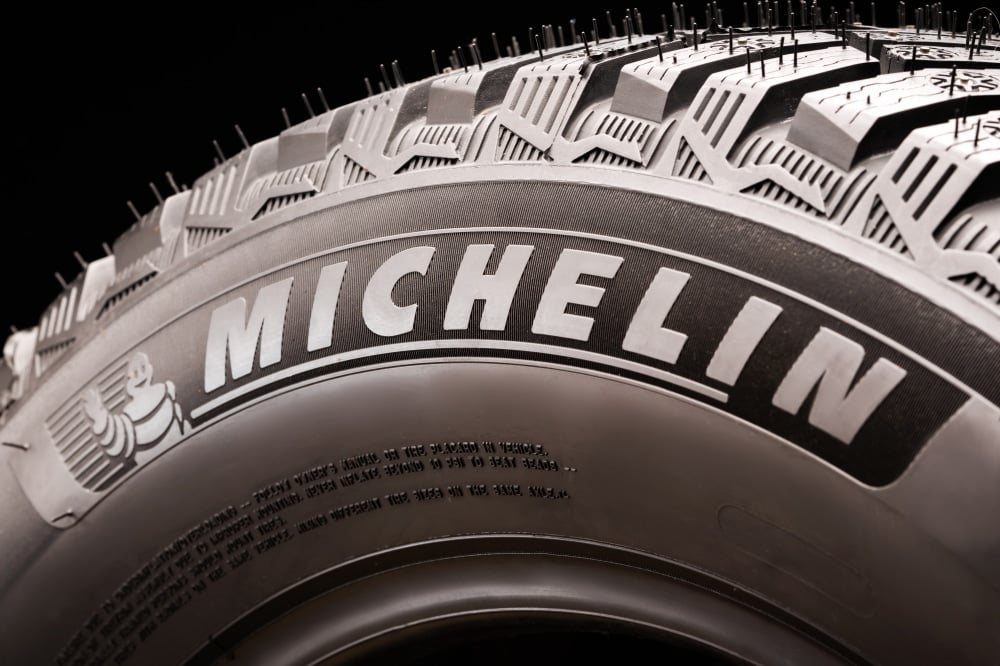 While Michelin is one of the French-based companies, manufacturing moved to the United States during the 1950s. It's one of the most well-known brands in the country.
Here are the US DOT codes for the company:
Michelin is the parent company of many well-known subsidiaries, such as BFGoodrich, Uniroyal and Riken. The company makes vehicle tires for nearly anything with wheels.
3. Pirelli
This Italian tire company was founded during the 1870s. While it started as a racing tire company, it has evolved over the years. Since 2015, China National Chemical Corp. Ltd. has had a controlling interest in the company, but there are still manufacturing plants in the United States.
Here are the US DOT codes for the company:
The Pirelli Cinturato P7 is the company's best-selling tire. It was created specifically for the North American market and it offers a solid amount of traction with minimal road noise.
4. Continental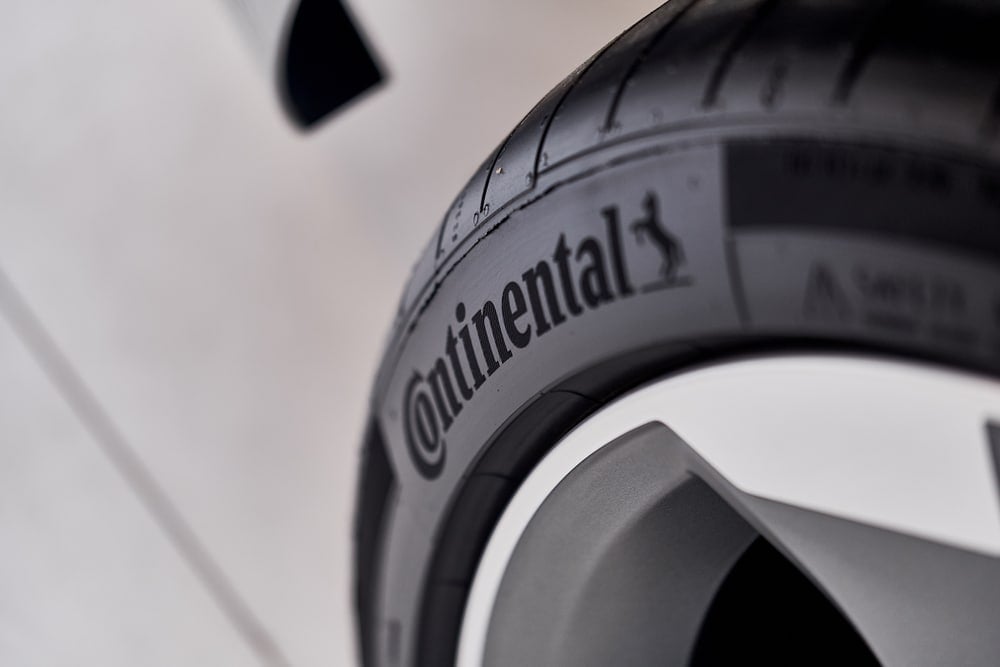 Continental was initially founded in 1871, but the company didn't come to America until the 1980s. The move resulted from acquiring General Tire and Rubber Company.
Here are the US DOT codes for the company:
The company is most known for its lineup of automobile tires. However, it also produces tires for motorcycles and bikes, as well as manufacturers a long list of automotive parts.
5. Yokohama
The final tire manufacturer on our list is also Japanese but has been operating in the United States since the 1960s. They may be the smallest brand on our list, but still a well-known brand across the world.
Here are the US DOT codes for the company:
The company makes passenger and commercial tires. Plus, in 2022, Yokohama acquired Trelleborg Wheel Systems.
Other Tire Brands Worth Mentioning
Aside from the top 10 that have already been listed, there are a few more tire companies you don't want to overlook. Some of these are U.S. created and based, while others simply have manufacturing plants in the country.
Mickey Thompson: A subsidiary of Cooper Tires based out of Stow, Ohio.
Carlisle: A top brand for agricultural, farming and trailer tires, based out of Scottsdale, Arizona.
Dunlop: This England-based tire company also has manufacturing facilities in the United States, plus it's owned by Goodyear.
General: A company owned by Continental but has been in business since 1915. Currently, its headquarters are in Akron, Ohio.
If you are curious about another tire manufacturer, simply perform a Google search on the brand with the question, "Are the tires made in the United States?" You'll either come to a Wikipedia page about the company or you can perform the research on the brand's website. Additionally, we show you how to identify where the tires are made by looking at the rubber itself.
How to Identify Tires Made in the USA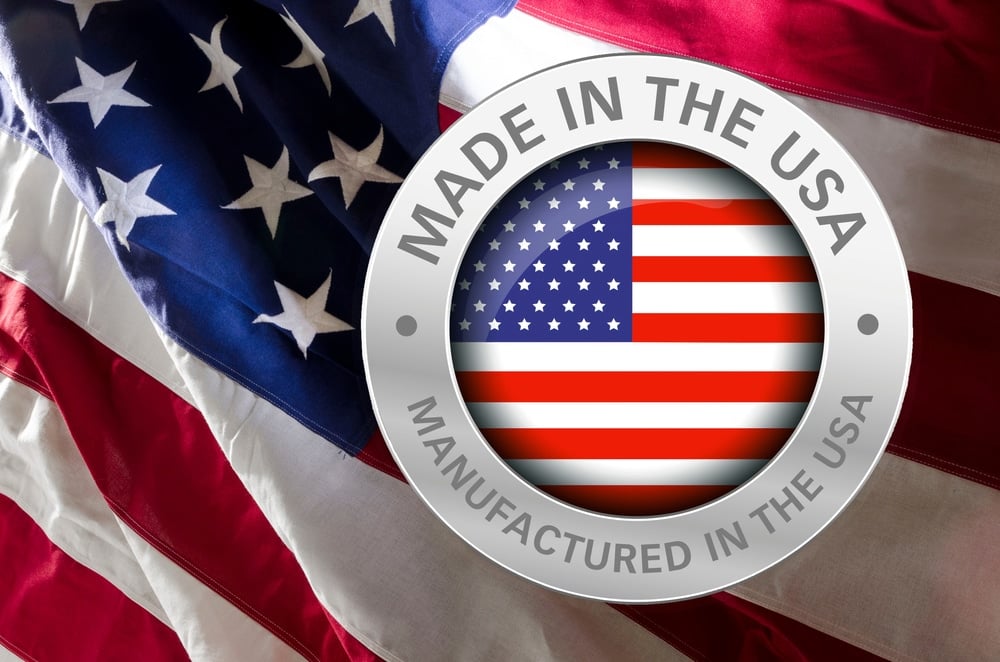 Just as you want to check the automobiles manufactured in the United States, there must be a way to know where your car tires are produced.
It's not as hard as you might think to figure out where car tires came from. You can look at tires and determine the actual manufacturing plant that they came from. All that's required is a look at the DOT (Department of Transportation) code labeled on the side of the tire.
When you look at the side of the tire, you need to find the letters "DOT." After this, you'll see a Tire Identification Number (TIN). This number consists of several components, including the manufacturing plant where the tires came from.
The very first numbers after the "DOT" indicate where the tires were made. However, these numbers are in a cryptic code, so simply looking at them won't tell you anything. Instead, you need to reference them with a list. The Tire Safety Group has one of the most comprehensive lists available. Otherwise, you could do an internet search with the code to see what you find.
Following the plant code, you'll find other information included in the TIN. This unique number includes the tire size, production date and manufacturer. If you have trouble deciphering the information found on the side of a tire, ask your local professional to decode it for you.
Frequently Asked Questions
Are Hankook tires made in the USA?
Hankook has factories in China, Germany, Indonesia, Hungary, Japan and the United States. The one manufacturing plant for Hankook is located in Clarksville, Tennessee. This US-based plant features a DOT code of 00T, so you know the tires were produced in the country. Any other code is an overseas location.
Where are Michelin tires made?
Michelin makes tires in the United States, Canada, France, Poland, Germany, Spain, Brazil, Japan, Thailand, Italy, India, Mexico and several other locations. US-based manufacturing plants are located in Alabama, South Carolina, Oklahoma and Indiana. Michelin is currently the top seller of tires worldwide.
Where are Goodyear tires made?
Goodyear has plants all over the world, including in the United States, Canada, France, Germany, Poland, England, Taiwan, China, India, South Africa, Turkey and several others. US-based plants are located in Oklahoma, Ohio, Virginia, Alabama, Kansas and North Carolina.
What tires are completely made in the USA?
Most tire manufacturers have plants in the United States and around the world. However, several top brands are founded in America and have plants in the country. Some of the most American include Goodyear, Cooper, Kelly-Springfield, Hoosier and Dick Cepek.
Who is the best tire manufacturer in the world?
In 2021, Michelin overtook Bridgestone to become the world's largest tire manufacturer. Prior to that, Bridgestone enjoyed an 11-year streak on top. Behind these two companies are Continental, out of Germany, Goodyear, a US-based company and Sumitomo, a Japanese-based tire manufacturer. 
Conclusion
If you do your research, you can find US-based tire companies that are worth spending money with. As top professionals in the automotive industry, we don't always recommend these companies because of where they are located, but find them at the top of our list simply because of quality.
You can't go wrong with any of the tire companies on our list. If in doubt about which one you should choose, speak to your local tire repair shop. The tire professionals have a better understanding of what your car model needs based on how and where you drive.