The Hyundai Santa Fe is a crossover manufactured by the South Korean manufacturer since 2001. It is named after the city of Santa Fe, New Mexico. With more than two million of these sold in the United States, it's important to know the best and worst years of Hyundai Santa Fe models.
In this guide, we show you which Hyundai Santa Fe models are the best and point out some to avoid. We also look at the most common problems with the Hyundai Santa Fe and answer questions that have been on your mind.
Best Hyundai Santa Fe Models
If you are looking for a reliable Hyundai Santa Fe model, consider the 2019 and 2020 years. We also recommend checking out the 2001, 2003 and 2016 Hyundai Santa Fe SUVs because they are considered among the most reliable and comfortable to drive.
Here are some specs worth examining.
1. 2019 Hyundai Santa Fe
With a redesign in 2019, the Hyundai Santa Fe looked a little different than it used to. One of the biggest changes is that the model became a two-row SUV with seating for five. While this change upset some people, the SUV itself is considered one of the most reliable.
The turbocharged engine was updated this year as well, helping to create a smoother and more comfortable ride. By now, you can get a great deal on this Santa Fe and enjoy the reliability that comes with it.
2. 2020 Hyundai Santa Fe
The 2020 Santa Fe is very similar in style to the 2019, so you already know what type of reliability it offers. If anything, Hyundai may have created this model one notch better than the previous option.
With advanced safety tech offered standard from Hyundai, this SUV is way ahead of some of the competition. In fact, many of the standard features were extra add-ons from other brands. Plus, the engine is solid and ready to provide many more miles of driving.
3. 2001 Hyundai Santa Fe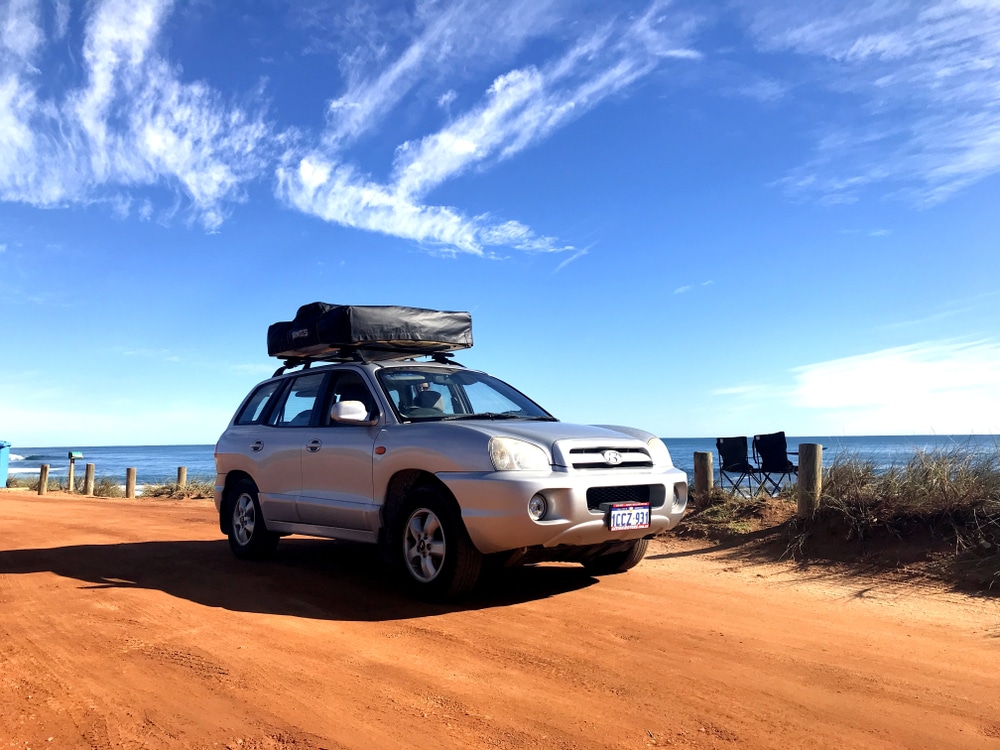 While it may be the very first Santa Fe model ever made, this one is a great choice for customers who need a bargain. Hyundai came right out of the gate with a solid build, which is unusual for an automaker.
The five-passenger SUV has a large cargo hold and comfortable ride. Most important is that the mechanical integrity isn't something to worry about, especially if the SUV was well taken care of.
4. 2003 Hyundai Santa Fe
The 2003 Hyundai Santa Fe makes a lot of drivers happy. It's a cheaper SUV at this point but it isn't going to cost you a fortune to fix. The only reason that this model is lower on our list is because of some safety concerns detailed by the NHTSA.
However, this safety concern doesn't change the reliability of the engine and the comfort of the cabin. Additionally, for being a 2003 model, this Santa Fe does come with a lot of equipment that other brands didn't provide.
5. 2016 Hyundai Santa Fe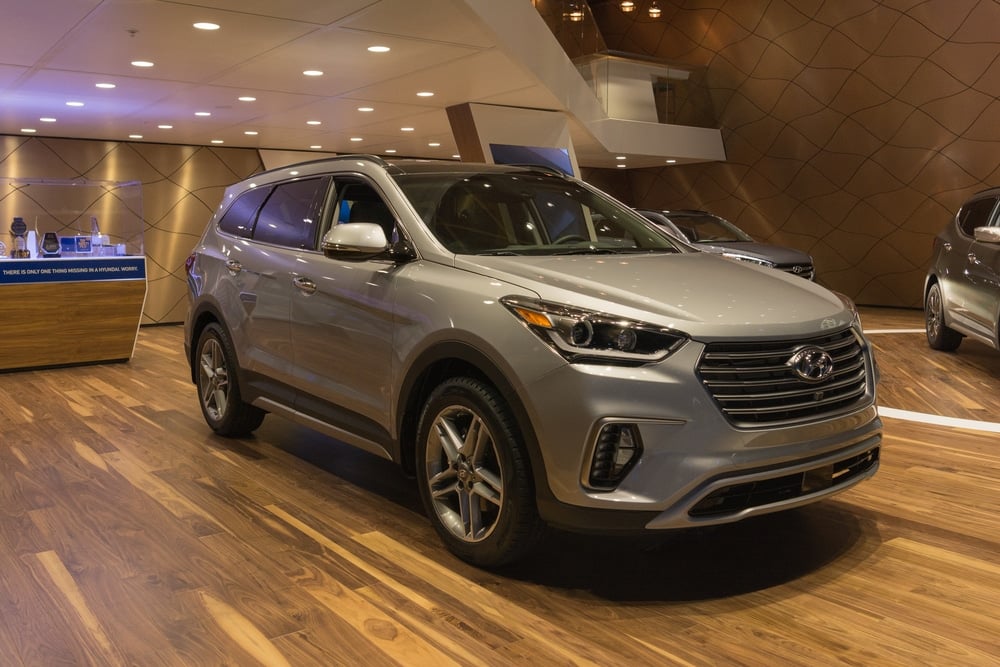 Rounding out our list is the 2016 Santa Fe. The strong V6 engine is among the most reliable out there. This isn't an old, budget-friendly option, but it's a great choice if you are looking for something newer without a higher price tag.
The best part is that the investment won't go to waste. With proper care, this Hyundai could easily make it another decade or more.
Worst Hyundai Santa Fe Models
Before you buy a Santa Fe, it's important to evaluate the models that received the worst ratings. Among those that you should avoid, the 2013 and 2007 Hyundai Santa Fe models seem to have the most problems. The 2009, 2017 and 2008 Hyundai Santa Fe should be researched more before buying.
Here's more information about these models.
1. 2013 Hyundai Santa Fe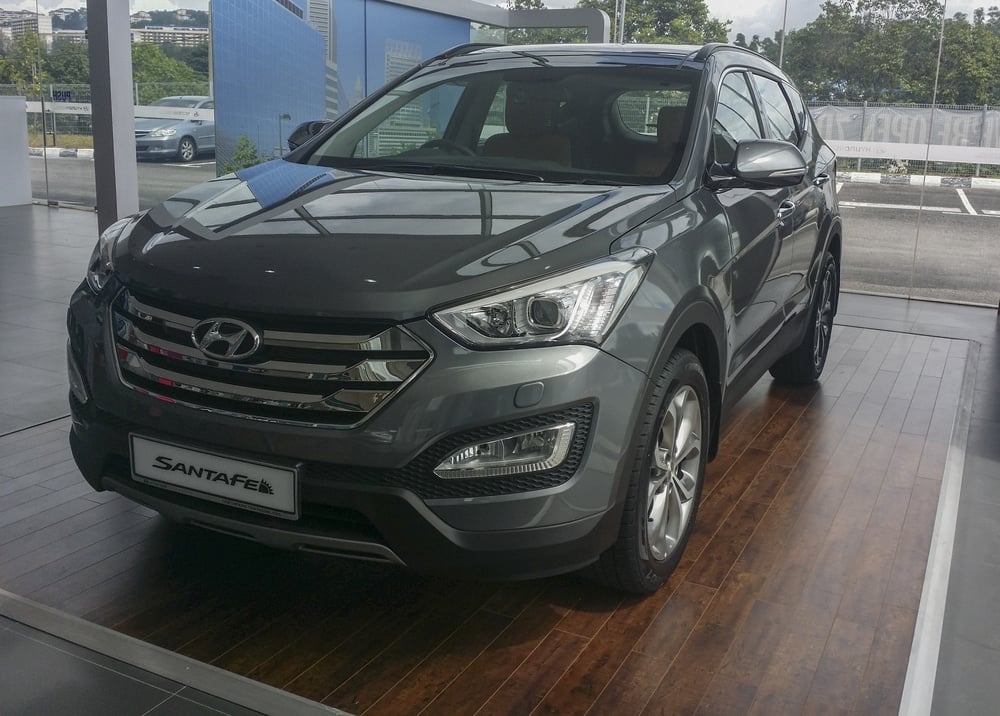 The 2013 Hyundai Santa Fe has a long list of complaints from consumers. Engine failure was among the top issues, leaving drivers without a way of getting back and forth to work. The only fix was a complete engine replacement, which isn't cheap.
There are also reports of steering issues with this SUV. The vehicle drifts from side to side while driving, which can be scary.
2. 2007 Hyundai Santa Fe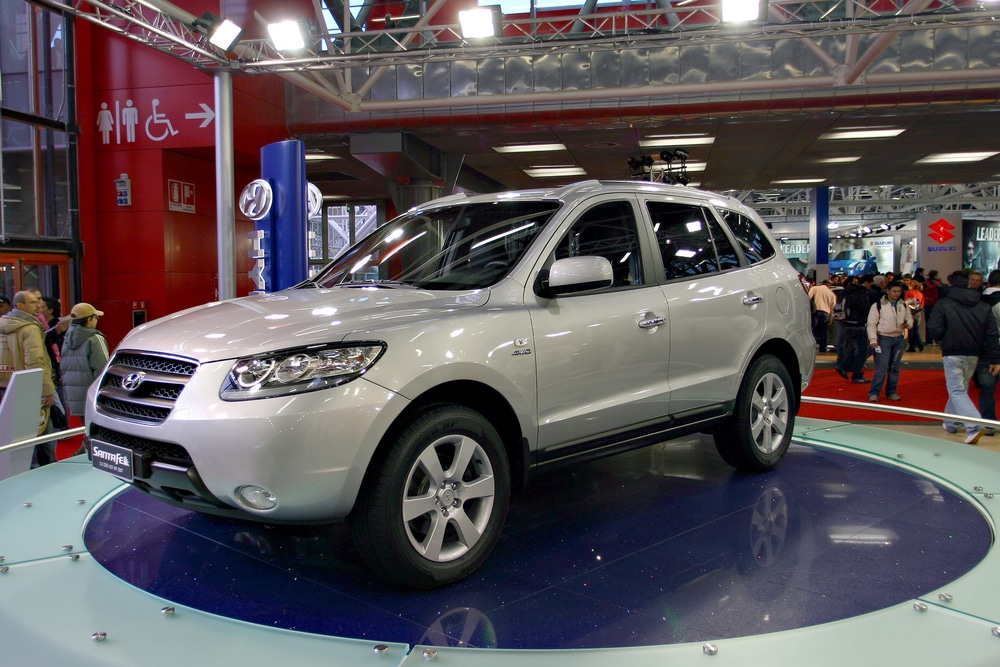 By just looking at the recalls alone, you can see why the 2007 Santa Fe is on this list. It suffers from multiple problems, making it a vehicle to avoid no matter how cheaply you can buy it.
Recalls deal with serious issues, such as fuel system failure, ignition coil misfiring and complete engine failure. On the minor side, the car has defective sun visors that break often and a defective fuel gauge that can show you the wrong reading. Overall, this is one model you don't want to mess with.
3. 2009 Hyundai Santa Fe
The 2009 Santa Fe doesn't fare much better than the other models. While it may not have a lot of recalls, there are still some concerns worth looking at.
The most common complaint has to do with the engine stalling. Consumers also report that the paint peels off and the fuel level sensors fail to work, which causes a misreading in the gas tank.
4. 2017 Hyundai Santa Fe
There are also some serious issues with the 2017 Hyundai Santa Fe. Among the complaints and recalls, we see that there are worries about the steering, engine and transmission. In fact, the engine can lose power in the middle of the road, putting occupants at risk for an accident.
With the steering system, the SUV tends to drift to one side, requiring more muscle while driving. Additionally, the transmission struggles to shift properly. Overall, this lemon is just one problem after another.
5. 2008 Hyundai Santa Fe
There may be fewer issues with the 2008 Santa Fe than with other models, but it's still likely to cause trouble. As with some other models, the fuel level sensors tend to fail, leading drivers to wonder whether the gauge is accurate.
There are also reports of leaky gaskets and engine stalling. Overall, you may spend more fixing this model than it's worth.
Most Common Hyundai Santa Fe Problems
With many of the worst Hyundai Santa Fe models, you can find the same problems occurring. Some of the most complained about include engine hesitation, stalling, transmission shuttering, bad fuel level sensors and defective speakers.
A few of these problems are easy to repair, while others can be more costly. Here are some more details.
Engine Hesitation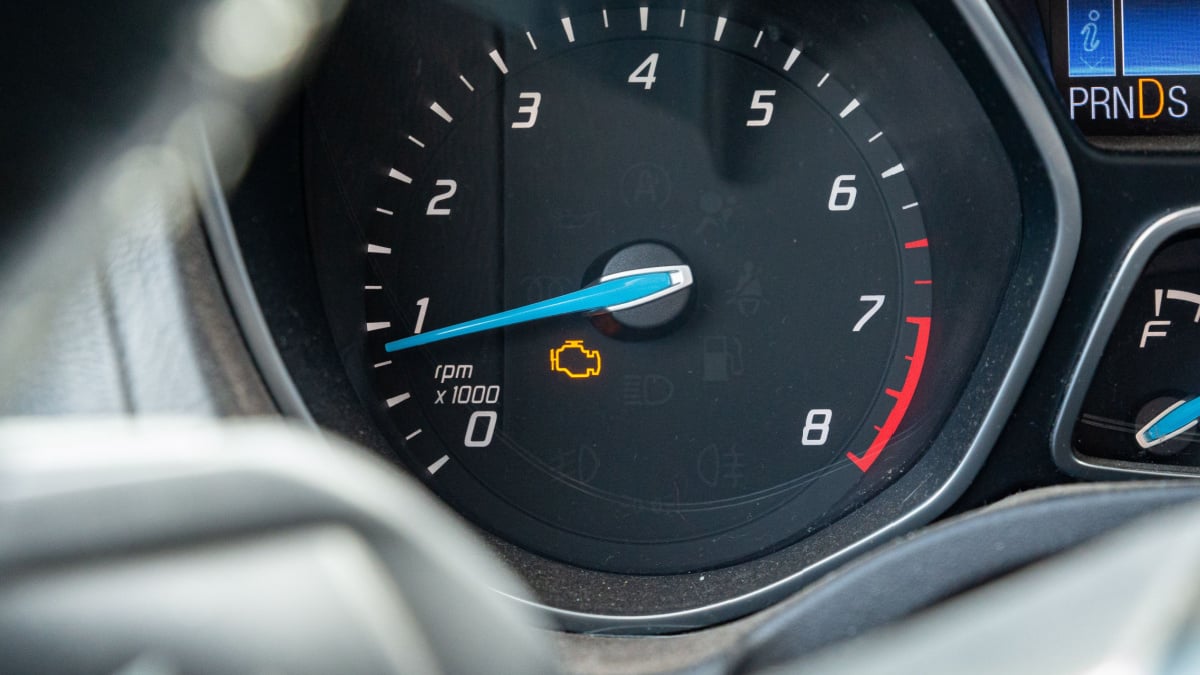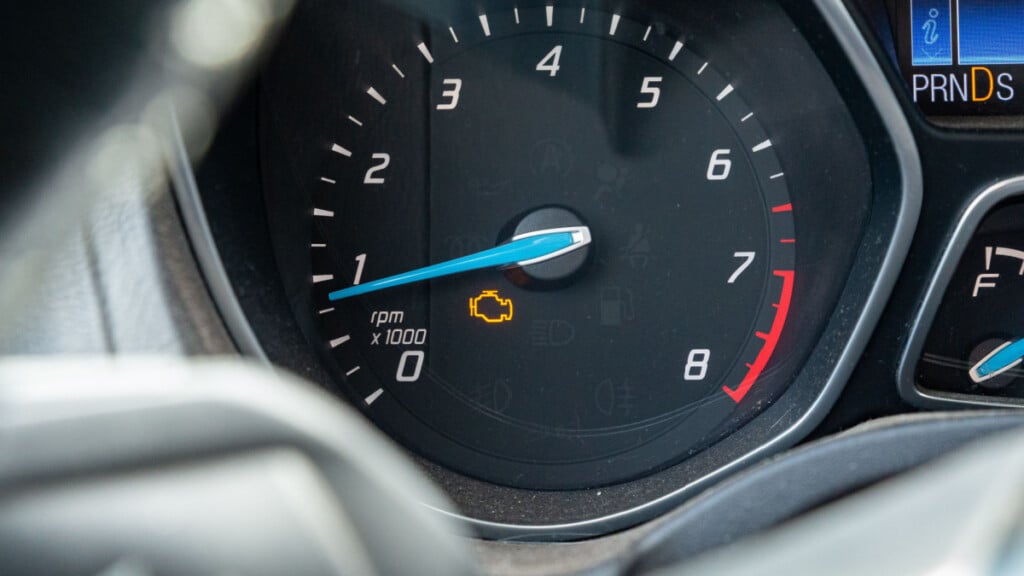 When pulling out into oncoming traffic, the last thing you want to deal with is hesitation from the engine. Yet, that's what many Santa Fe owners struggle with.
The SUV seems to hesitate most frequently when coming out of a turn or when trying to merge into traffic. Sadly, this problem occurred in some models within the first 1,000 miles of ownership.
Engine Stalling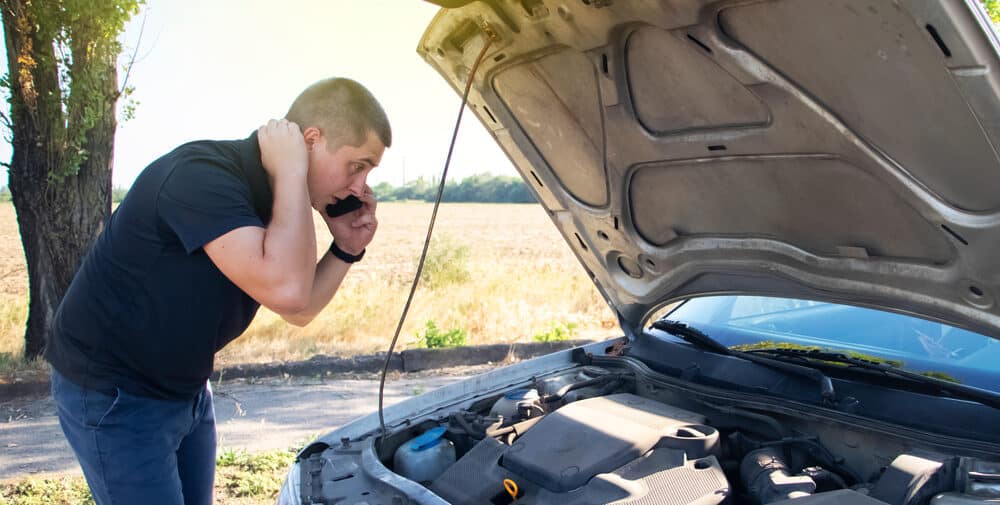 What's worse than hesitation is having the engine stall while driving. This is another common problem, even at highway speeds.
For most vehicles, the problem stems from a bad crankshaft position sensor. It's a relatively easy fix if the SUV hasn't been in an accident first.
Transmission Shuttering
It's not bad enough that some Santa Fe models struggle to have a reliable engine. Then, you throw a bad transmission into the mix and the complaints only get worse.
Some owners report that the transmission shifts hard and shutters at times. The issue seems to be most noticeable when shifting from second to third gear.
Bad Fuel Level Sensors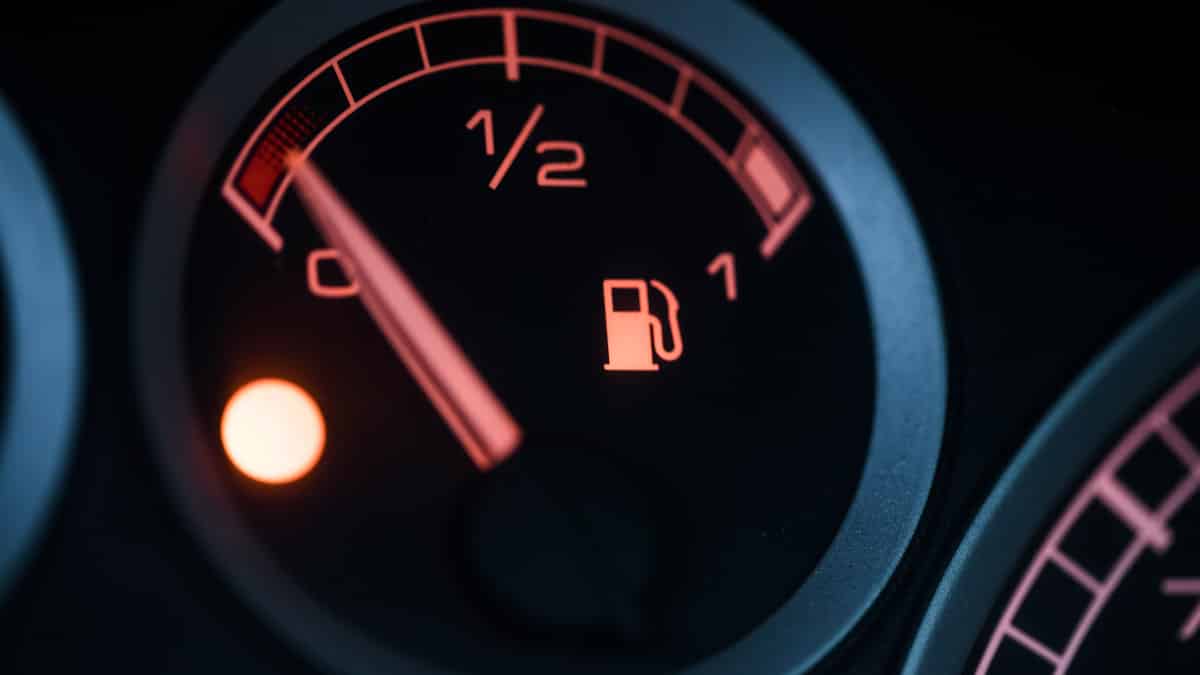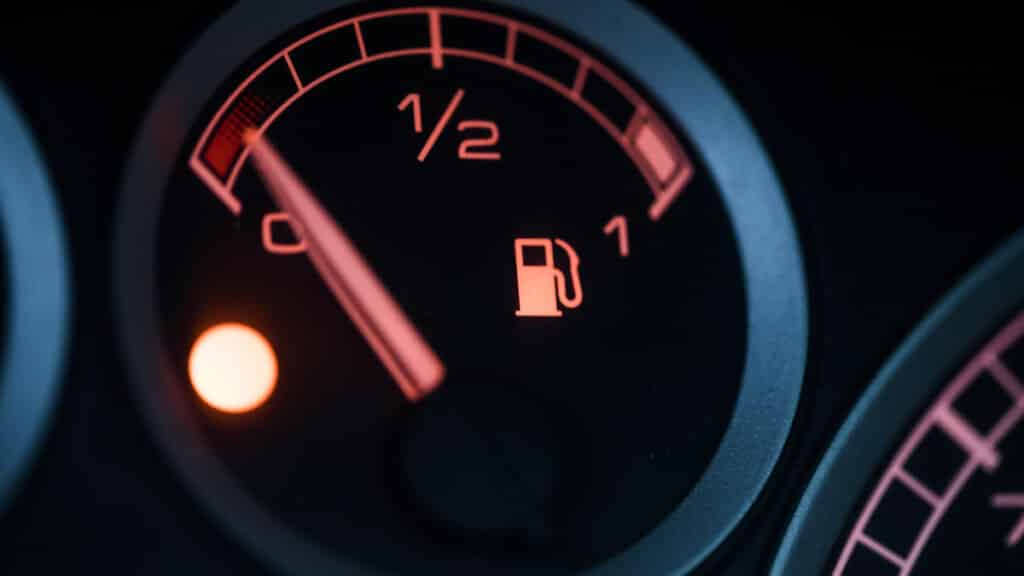 As discussed several times throughout the worst Santa Fe rankings, the fuel gauge may not always be accurate. Drivers may think they have a certain amount of fuel, only to find out that it could be wrong.
Sadly, people often discover this problem only after running out of fuel. This issue stems from having defective fuel level sensors, which shouldn't be happening on modern vehicles.
Defective Speakers
While it's not a mechanical issue, customers also complain about the stereo speakers. Many model years have speakers that will stop playing the audio without warning.
The speakers may go out before the SUV even hits 50,000 miles. While it's an easy fix, owners aren't thrilled with having to replace them. 
What are the worst years for the Hyundai Santa Fe?
The models with the most complaints include the 2007-2009, 2013 and 2017 Hyundai Santa Fe. These models deal with engine stalling, electrical system failures, defective fuel tank level sensors and more. Some problems started occurring within the first 10,000 miles of ownership.
Which Hyundai Santa Fe engine is best?
Enthusiasts are thrilled with the newest hybrid engines. The hybrid Santa Fe combines a 1.6L turbo-four with a pair of electric motors to create 226 combined horsepower. This model comes standard with all-wheel drive. There's also a plug-in hybrid that puts out 260 horsepower combined
Which Santa Fe has engine problems?
While engine problems can occur with several models, the 2010 to 2013 Santa Fe SUVs seem to be most susceptible. From engine stalling to hesitation, these Hyundai models have poor engine builds. Some owners have needed to replace the motor, which can cost well over $5,000.
Which car is better Hyundai Santa Fe or Tucson?
There are a lot of similarities between the Hyundai Santa Fe and Tucson. The Santa Fe is a larger SUV model than the Tucson, but both offer high-tech features and optional hybrid powertrains. It's best to visit a dealership to see which Hyundai SUV better fits your needs.
What is the average life of a Santa Fe?
If you choose a reliable Santa Fe model, it could get well over 200,000 miles on the odometer. The best way to ensure that your Hyundai SUV continues running is to choose one that's highly rated and make sure you perform all of the recommended maintenance tasks on time.
Conclusion
Before you get behind the wheel of a used Hyundai Santa Fe, you owe yourself the time to do research. While this Hyundai SUV is generally considered reliable, there are several model years that fall short of the mark.
You don't want to deal with expensive repairs down the road, which is why you should pick one of the more reliable options. It's money well spent if you can buy a reliable used SUV and keep it running for many years into the future.