Car forums have helped millions of people over the years, so we'd like to share some car forums we think are the best forums available.
Some of these forums are for specific car brands, and some are general car forums.
We will discuss a little about what the specific forum does well and what the forum is about.
1. Mechanic Base Community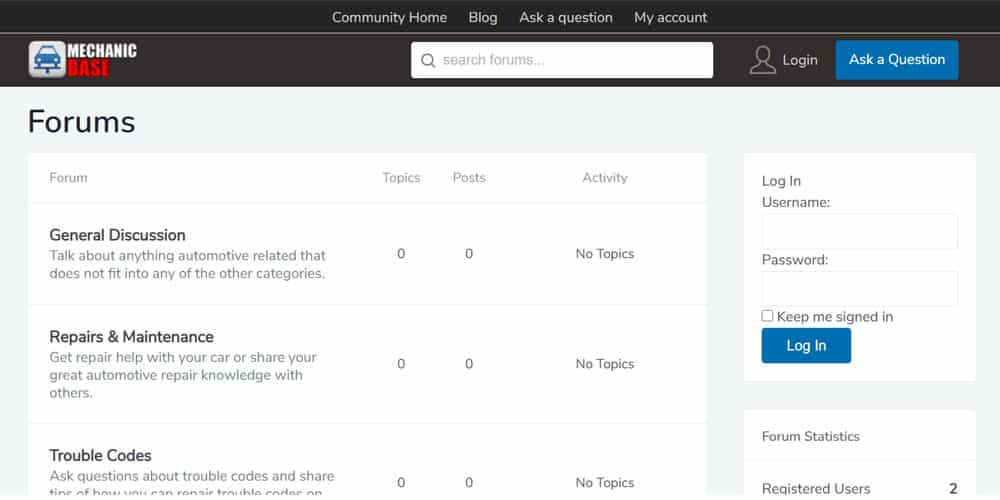 We recently started our own community and of course, we are a little bit self-promoting so we would like to place our own forum on the top of the list! The forum is brand new and we really hope to grow it to a large community for all kinds of car problems. Here you can discuss car problems and other related things.
You can join totally for free within seconds. Here is the forum link: Join MechanicBase Car Forum
2. Bimmerforums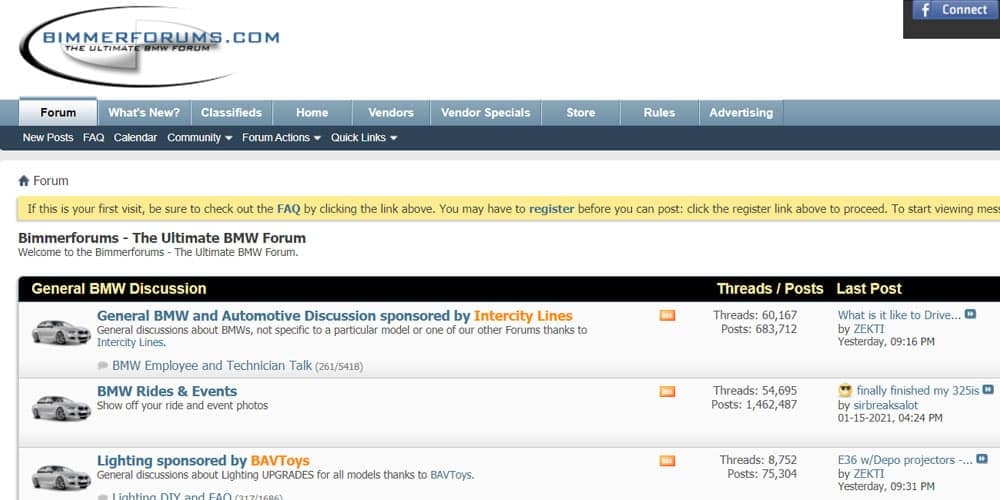 Bimmersforums is a huge forum for all kinds of BMW cars. If you own a BMW and looking for any special help you can think of, the bimmer forums are the site to join. There are also sections for Minis, and it doesn't matter if you have a BMW car from 1970 or 2021; there is a forum section for your car.
If you are interested in checking this forum out, you can find it on this link here: Bimmerforums
3. Nissan Club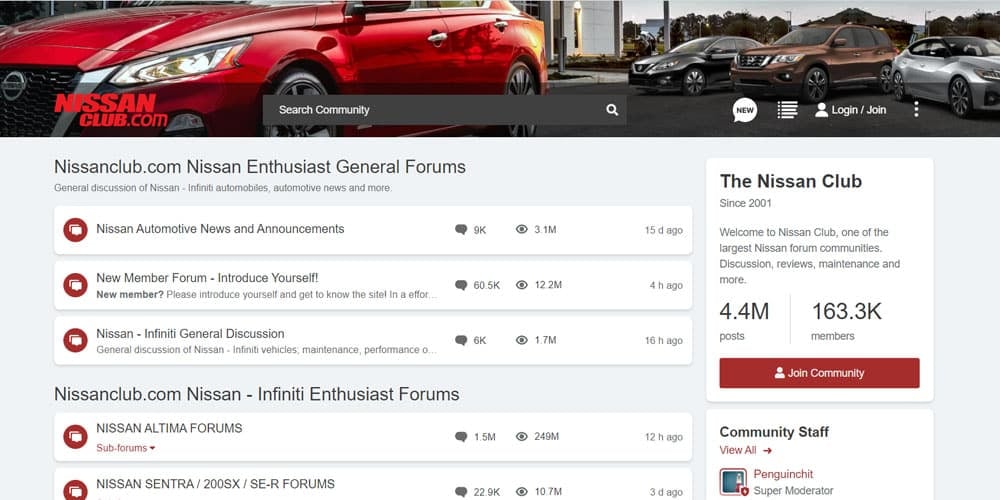 From the name "Nissan Club," you can probably guess what this forum is about. The good thing about this forum is its popularity and the fact that it doesn't matter if you have an old Nissan Almera or a newer sporty Nissan GTR. You will find the help you need for any type of Nissan car, and the people's knowledge in this forum is huge.
You can check out the Nissan Club Forum here: Nissan Club
4. VWVortex Car Forum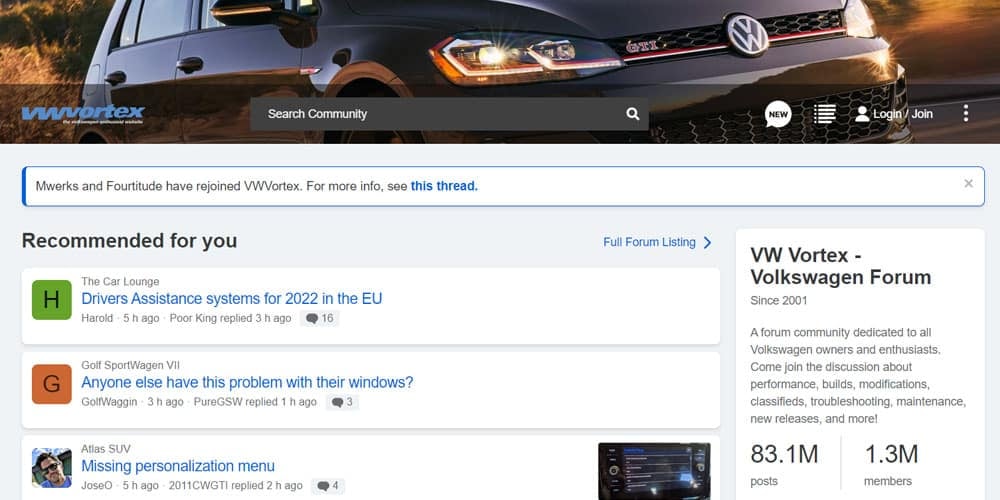 VWVortex is an old forum of high authority for all kinds of VW cars. The forum is huge and can be a bit difficult to navigate if you are new, but don't worry, I am sure you will find the information you need and you will get help with your Volkswagen car. But this forum is not only about VWs; you can also find boards from Audi, Skoda, Seats and even Lamborghinis if you need them.
You can find the VWVortex forum board here: VWVortex
5. Automotive Forums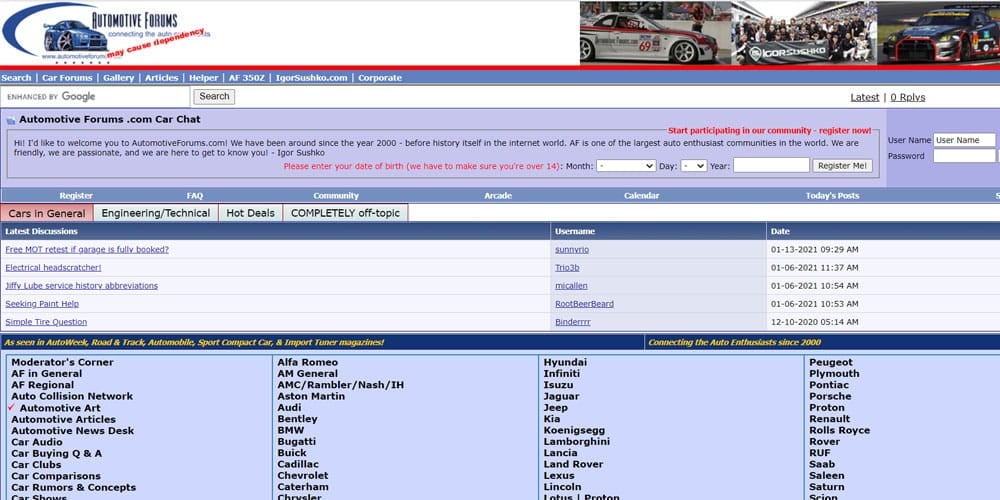 Automotive Forums is a huge forum for all kinds of cars. In this car forum, you will find information about all cars on the market and much more. The forum has died out a little bit, but the traffic is still heavy, and you can get fast and accurate help.
You can find the Automotive Forums here: Automotive Forums
6. Car Forums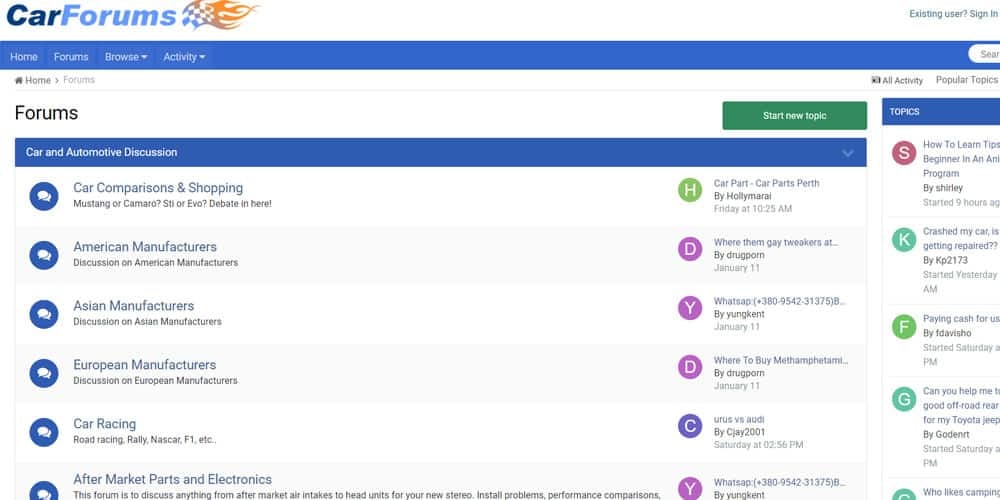 The Car Forums website is like the Automotive Forums website: all kinds of different car models are discussed here, and the forum's size is huge. You will not find any brand-related sections of this forum, but you will find general sections like "Asian" or "European" cars. In any case, a car forum that I can recommend.
You can find the Car Forums website here: Car Forums
7. CarForum.net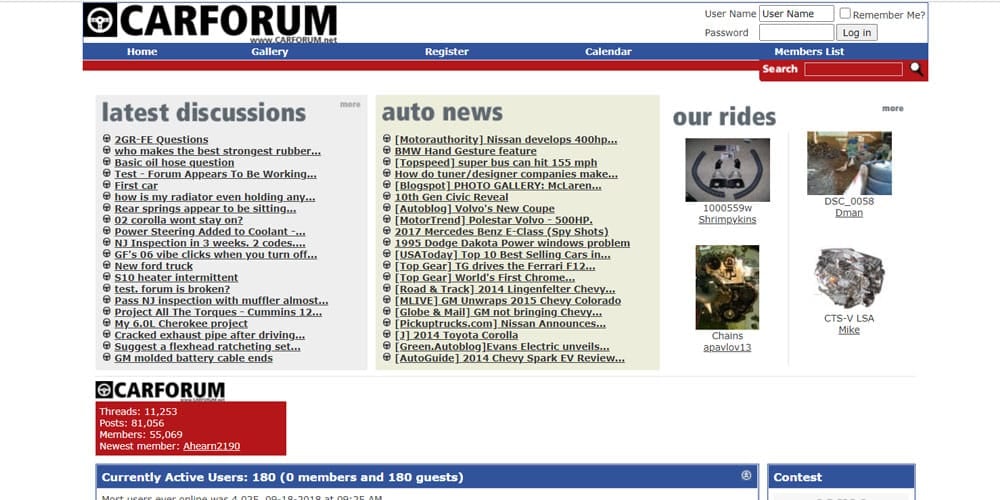 And now we come to the last general car forum of the three mentioned here. This forum is also based on more general car questions and is not so brand-oriented when it comes to the boards. The activity of this forum is a bit dormant, but hey, there is still a chance to wake it up again.
You can find the Car Forum section here: Car Forum
8. Hybrid Cars Forums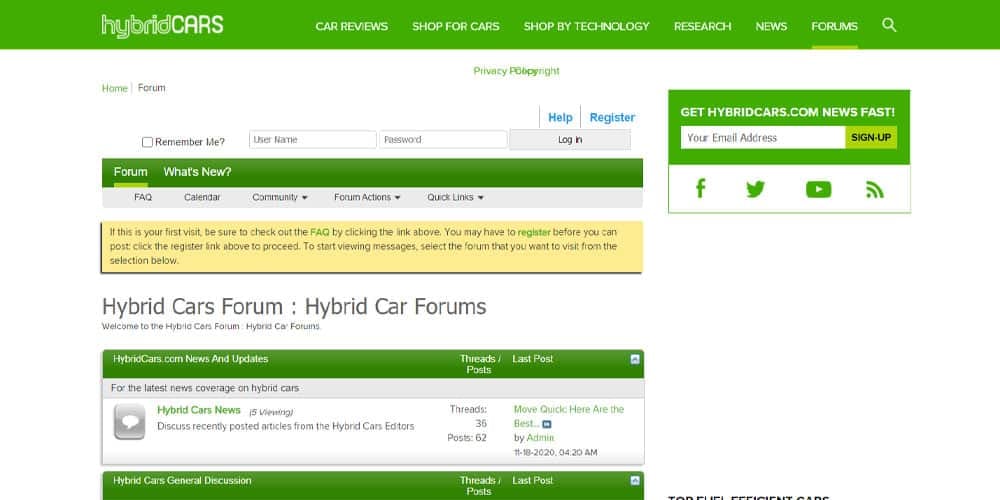 From the name Hybrid Car Forums, we can tell what this forum is about: hybrid cars. In this forum, you will find information about all the different car brands with hybrid engines in their vehicles. At the moment, the activity on the forum is rather low, but I am sure it will increase in the future due to the exploding number of hybrid and electric cars.
You can find the Hybrid cars forums here: Hybrid Cars Forum
9. Ford F150 Forum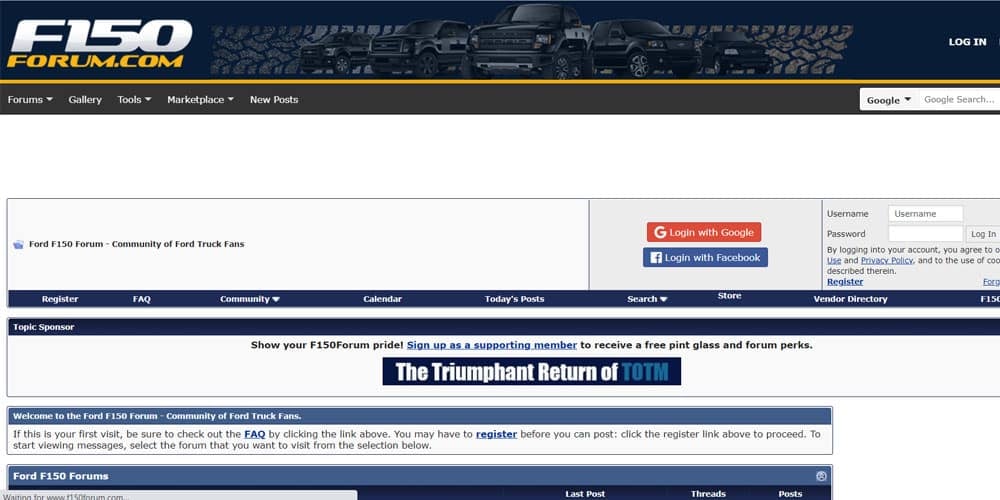 The Ford F150 Forum is a huge online community for all Ford F150 enthusiasts. The Ford F150 is very popular, which means that the forum is also very popular. In this forum, you will find all the information you need about your F150. The forums are designed to cover all types of car problems with your Ford F150 car.
You can find the Ford F150 Forum here: Ford F150 Forum
10. Kia forums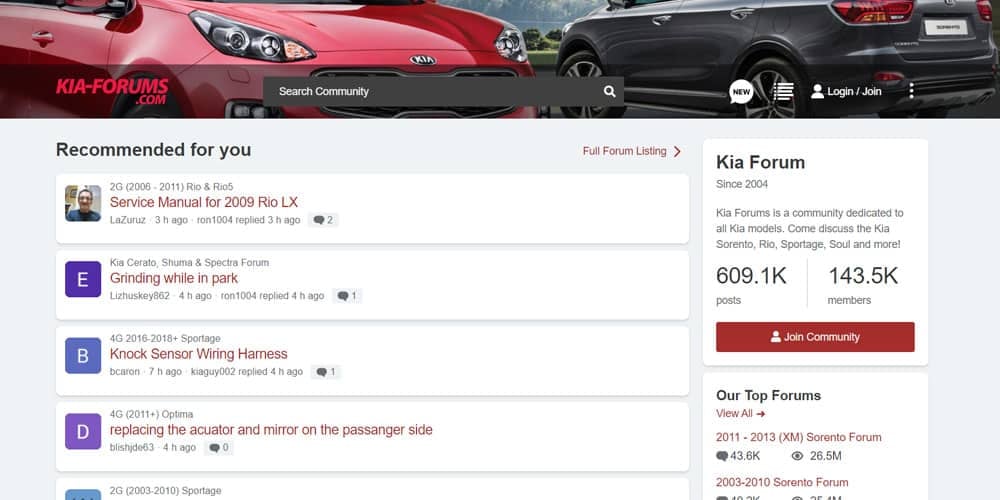 This is also a brand-oriented forum: Kia, of course. Kia cars have exploded in recent years, and the same goes for the forums about them. You can find information about all Kia models in this forum, and the activity is really great, which means that you will get quick answers to all your questions.
You can find the KIA forum here: Kia Forums