The Honda CR-V is a compact crossover SUV that's been in production since 1995. With so many different models to choose from, it can be difficult to decide which one to buy used. That's why we've put together a comprehensive list of the best and worst years of Honda CR-V models.
We look at all of the best Honda CR-V model years and call out the bad ones. We also evaluate the most common issues with CR-V models and answer your most important questions.
Best Honda CR-V Model Years
If you are hoping to buy a used Honda CR-V, we highly recommend the 2009 and 2022 Honda CR-V models. Because there are minimal issues, we also suggest looking deeper into the 2001, 1998 and 2016 Honda CR-V SUVs, especially if you are looking for bargains.
Let's evaluate each of these models a little closer.
1. 2009 Honda CR-V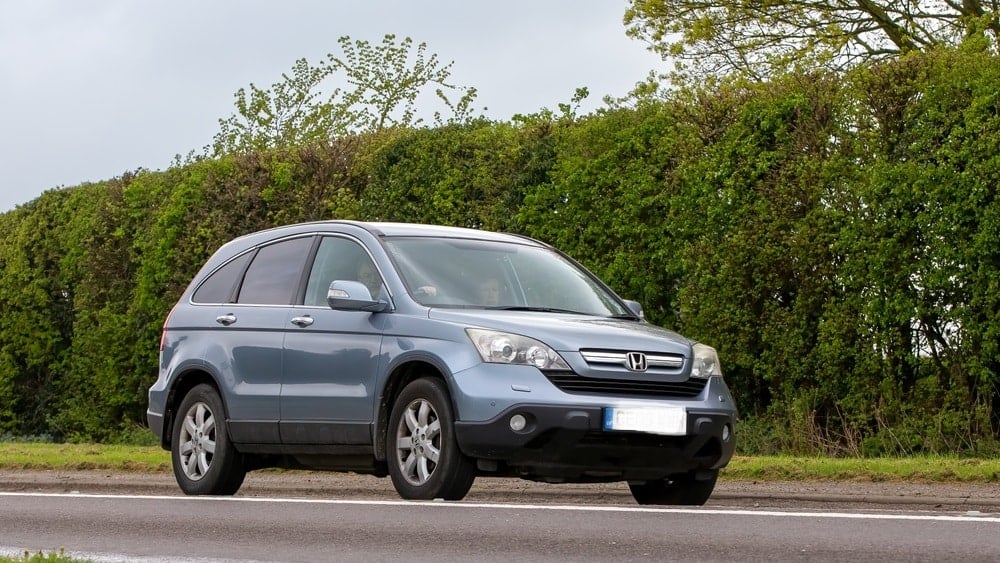 Even though the 2009 CR-V model is considered a budget-friendly option, it never suffered from any major mechanical issues. That's what makes it such a popular choice for busy families.
Even though it's older, it also gets great fuel economy, so you are saving money on that front as well. It's an all-around great package. This model is part of the third generation that lasted from 2007 until 2011.
2. 2022 Honda CR-V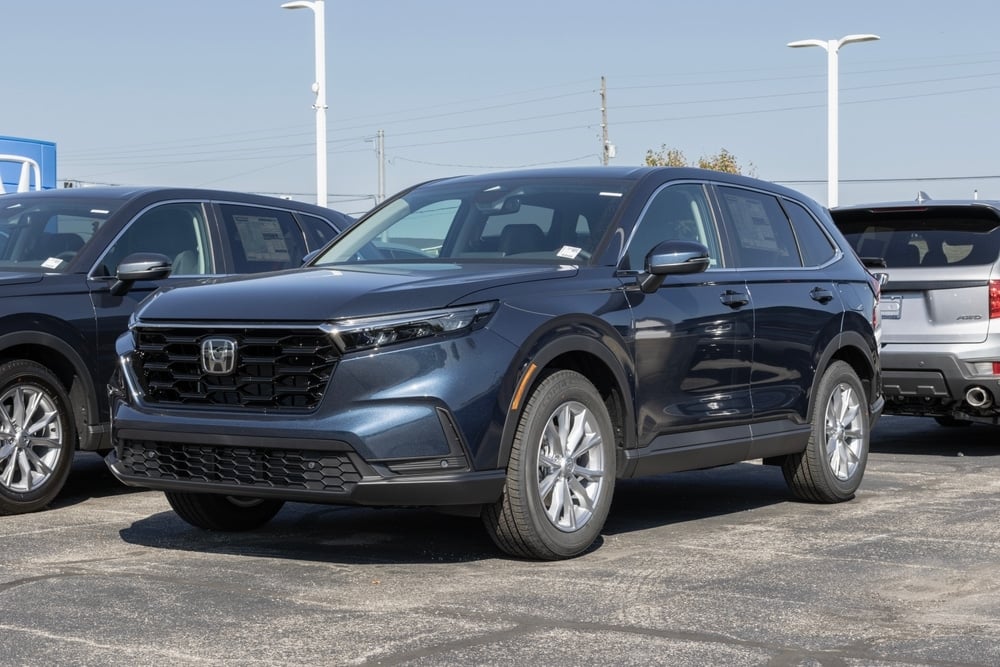 The 2022 Honda CR-V is the last model in the fifth generation, so all of the bugs have been worked out. There aren't a lot of differences between this SUV and the one from the prior year, except that customers seem to like it more.
It's also well-equipped with the best technologies. Plus, the factory warranty still covers any unforeseen issues.
3. 2001 Honda CR-V
The 2001 was the last model in the first generation before a complete redesign occurred. It came with an improved interior and exterior style that made it attractive to buyers.
There's a nice selection of trim levels and equipment, so you can find a used model that includes everything you want. You also aren't going to spend a lot on one of these older models, nor should there be major mechanical issues to worry about.
4. 1998 Honda CR-V
This CR-V is from the original generation, so prepare to find a real bargain. Despite its older age, enthusiasts still love this model above the rest. There have been no major complaints about the engine or transmission, making it a top choice if you are tight on cash.
Furthermore, the paint remains in good shape with most models, which is something considering how old it is. Find one with low mileage and you have a great buy.
5. 2016 Honda CRV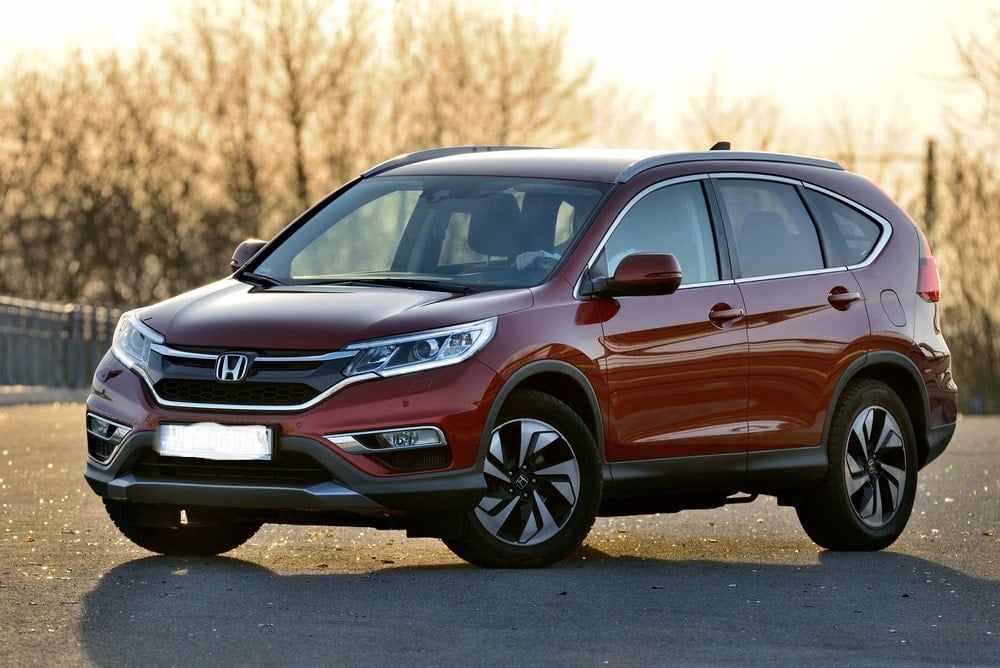 If you need a good mixture of newer features without the brand-new price tag, the 2016 CR-V is a winner. This model was the final option in the fourth generation, so all of the bugs were worked out.
It's one of the best-selling models because of how comfortable it is and the advanced equipment included. While this SUV is versatile, there are no major complaints you need to worry about. Honda did a good job when manufacturing this CR-V.
Worst Honda CR-V Model Years
There are some CR-V models that you should absolutely avoid. For example, we recommend steering clear of the 2018 and 2017 Honda CR-V models. You also want to do more research before buying a 2015, 2011 or 2008 Honda CR-V, as these also have mechanical issues.
Let's look at what makes these CR-V models the ones to avoid.
1. 2018 Honda CR-V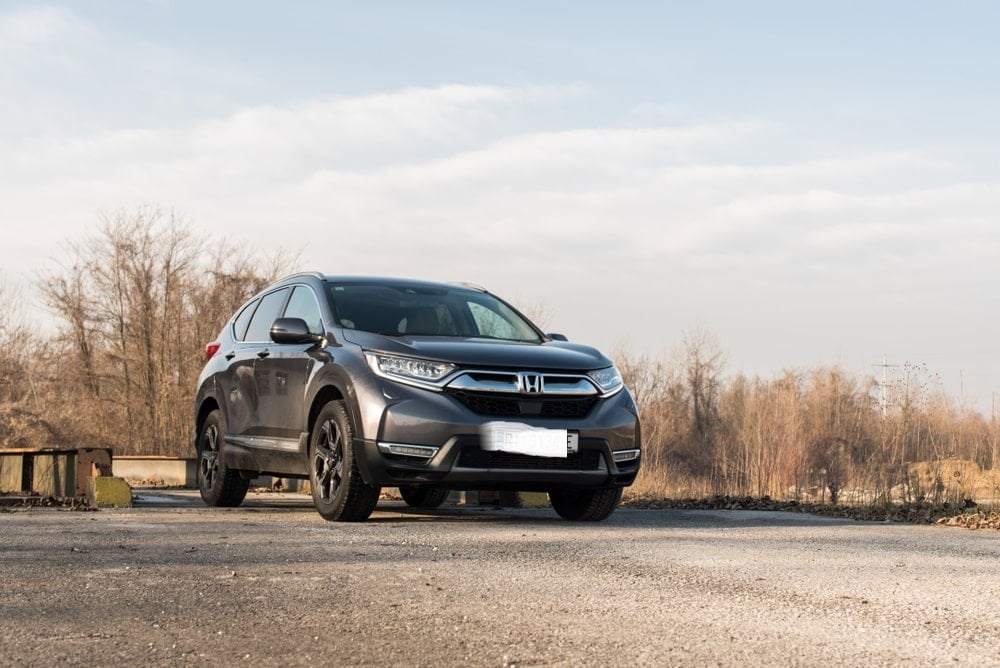 Near the beginning of the fifth generation, some problems were occurring. The 2018 models suffer from a strange oil dilution issue that can add to the repair bills. Because of mechanical failure, the oil becomes contaminated with gasoline. If left unchecked, the CR-V may need an entirely new engine.
There are also reports where the braking system activates itself. This issue can be scary when driving in busy traffic.
2. 2017 Honda CR-V
The first model in the fifth generation, the 2017 CR-V, was subject to a recall affecting 24,000 models. This model is another one that suffers from engine oil dilution with gas, leading to serious motor concerns. However, that's not all this model struggles with.
Consumers continue to report trouble with the battery and starting system, indicating electrical system concerns. It has also been difficult to get the AC/heat system working in some models.
3. 2015 Honda CR-V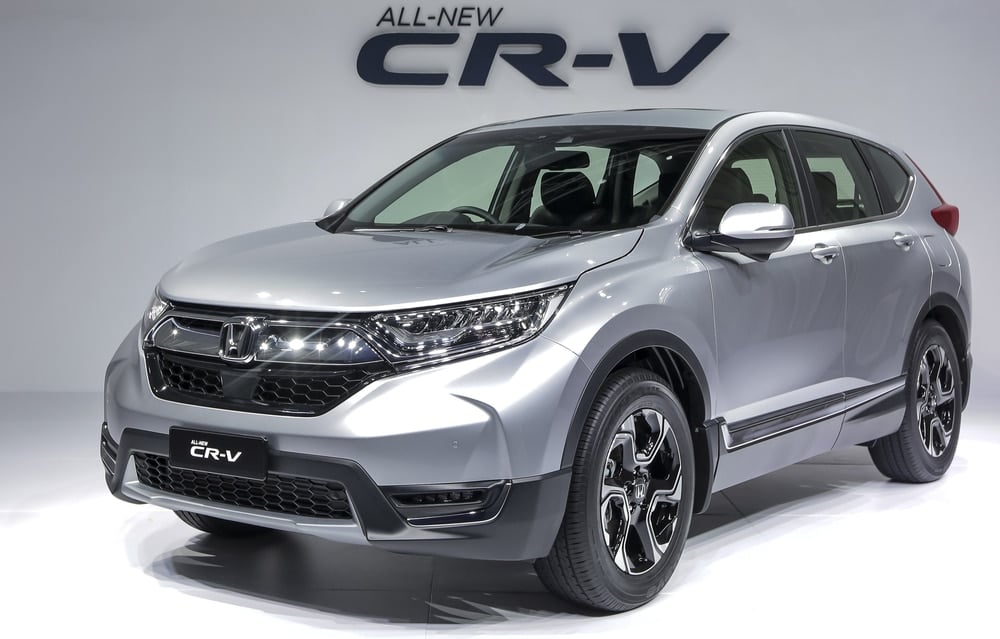 The issues with the 2015 CR-V may not be as severe as those of the other models we've looked at, as it is nearing the end of the fourth generation. However, there have been engine failures reported. One new engine can take the value you think you've received on this used CR-V and throw it out the window.
Additionally, this CR-V struggles with unusual vibrations and low idling speed. Both of these make any drive uncomfortable.
4. 2011 Honda CR-V
The third-generation CR-V produced a few models that weren't so great, but the 2011 is one that you want to avoid. Customers have referred to this model year as a clunker, which should be warning enough.
Reports include unintended acceleration, even while braking and excessive oil consumption. Plus, there have been steering malfunctions, defective airbags and faulty door actuators. The company knows this one is a lemon, which is why there are so many recalls.
5. 2008 Honda CR-V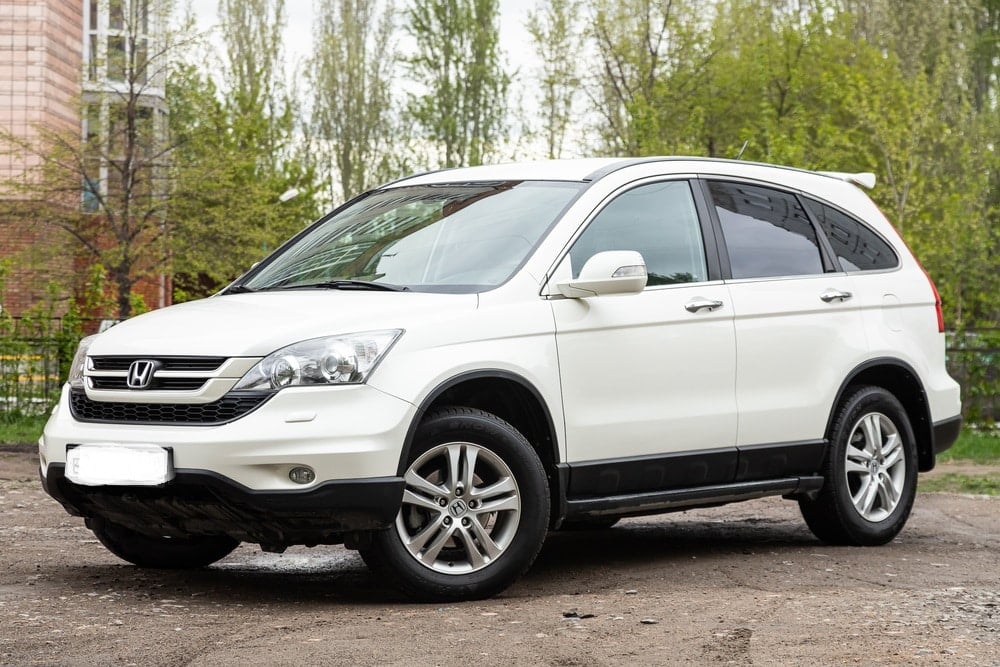 There's a hot debate over whether the 2007 or 2008 CR-V should be ranked worse than the other, as they both started out the third generation. After our investigation, we came down to the 2008 to finalize our list. Honda attempted to repair its reputation with this model but ended up doing worse than the previous model.
This CR-V suffers from excessive paint flaking, so the SUV needs body work and that can be pricey. It also has airbag issues and the back seats receive so many complaints about being uncomfortable. Overall, it's just not a good choice for a family.
Common Honda CR-V Problems
While some problems are isolated to certain model years, some issues occur on multiple SUVs. For example, many complaints have been recorded about engine problems, air conditioner malfunctions and trouble with the door actuators.
Here's a closer look at these issues and what they mean to drivers.
1. Engine Problems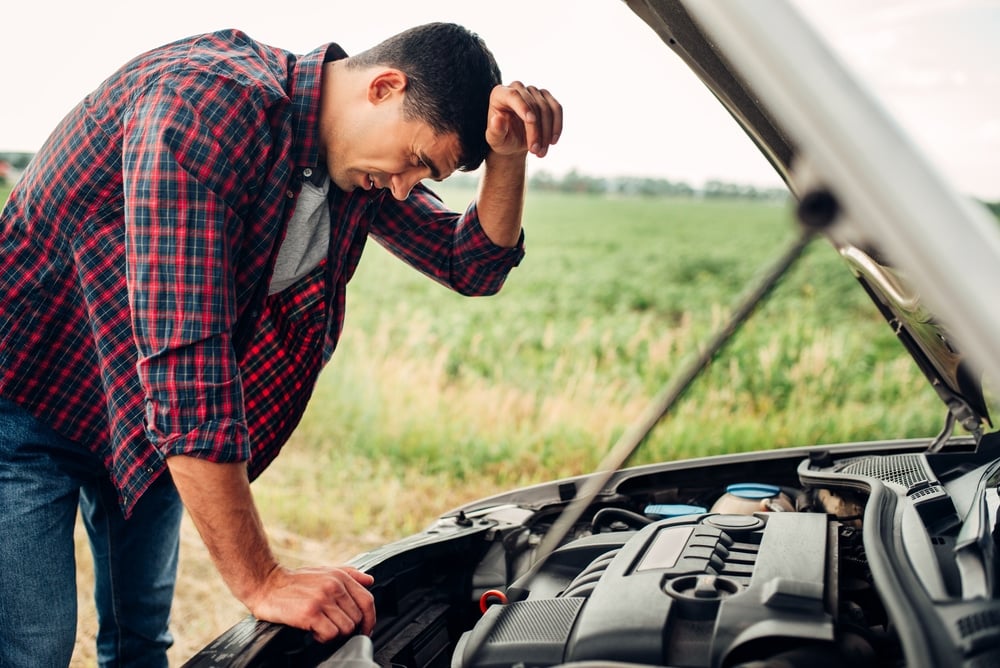 While Honda models are known for being reliable, there have been some significant engine concerns for some years. Because of how costly it can be to deal with engine malfunctions, you want to stay away from any CR-Vs that have trouble.
Some struggle with oil consumption, as soon as needing a quart every 1,000 miles. Even worse, there are troubles where fuel infiltrates the oil, which can cause engine damage. There are also reports of unintended acceleration while braking, fuel injection failures and gas smell in the cabin.
2. Air Conditioner Problems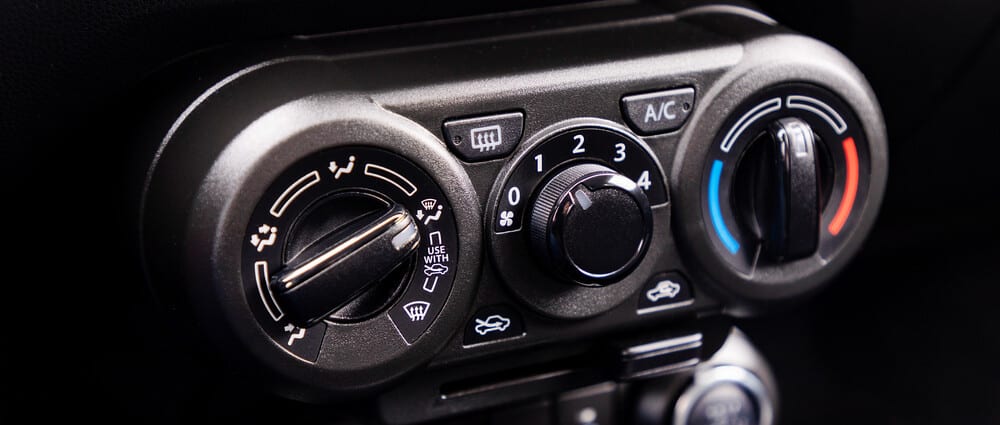 Air conditioning is a necessity when driving in the south or anywhere in the country during summer. CR-V models can suffer from a failing compressor, which would render the air conditioning useless. The defect can also lead to hot air and metal fragments blowing into the cabin.
Consumers have labeled the issue Honda Black Death because these pieces are sometimes coated with black sludge. Several model years struggle with this issue, which tends to occur between 40,000 and 100,000 miles.
3. Door Actuator Problems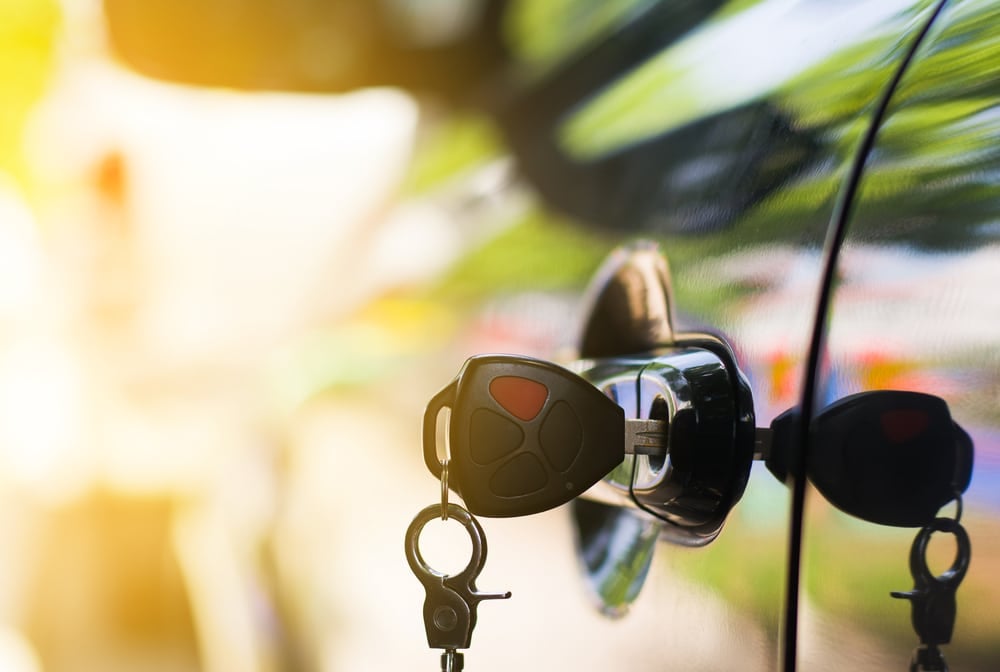 Door actuators are safety equipment that keep the door locked. With the actuators in place, the doors won't unlock on their own and occupants are protected from intruders. Yet, in some models, the locks activate and deactivate on their own, which poses a serious risk.
On rare occasions, the locks jam up, making them impossible to open. Because of the severity, a class action lawsuit was filed, probably because owners were tired of getting stuck in the SUV. 
What years did Honda CR-V have problems?
Most Honda CR-V models are considered reliable, but there are some that should be avoided. For example, the 2008, 2011, 2015 and 2017-2018 CR-V models seem to deal with more mechanical issues than others. You should do some research before choosing to buy one of these used CR-Vs.
Which is more reliable Honda CR-V or Toyota RAV4?
Both the Honda CR-V and Toyota RAV4 are top SUV choices for America's families. Depending on the model year, you can find a reliable CR-V or RAV4, which is why it's so important to do your research. Read through customer reviews and look at the recalls to get a feel for which is better.
What is the most common problem with Honda CR-V?
There have been multiple issues with the CR-V over the years, including excessive oil consumption and contamination with the fuel. Customers also complain about trouble with the air conditioning system and door locks, both of which can lead to dangerous consequences.
Which Honda CR-V gets the best mileage?
The newer Honda CR-V models have a hybrid powertrain option, which would provide the best fuel economy numbers. For example, a 2023 Honda CR-V Hybrid earns a fuel economy rating of 40 combined (43/36 mpg city/highway). However, many of the gas models also earn good scores.
Conclusion
If you are in the market for a Honda CR-V, you want to make sure you get a great deal. However, you should never sacrifice quality for a better cost. That's why we always recommend doing your research before deciding what SUV to buy. You can look at open recalls, customer reviews and complaints to see what you are looking at.
While you might be able to get the best deal on an older CR-V, remember to think about the cost of repairs. For example, if you choose an SUV that has a resale value of $2,000 and the transmission fails, it may not be worth fixing. These are all factors to consider before you do your used car shopping.