Do you want to replace the current spark plugs in your engine? Spark plugs are small devices that can significantly impact the performance of your vehicle. As the name implies, this plug ignites a spark that makes your car engine run. These are essential as the best spark plugs can instantly boost the engine's performance.
You need a plug that delivers smooth performance without any misfires or fouling. Additionally, it must be compatible with your vehicle's engine and have a relatively long life.
Does choosing the right spark plug seem challenging for you? Well, picking one from the host of options in the market can indeed be difficult. That is why this article brings forth the 7 top plug options along with a guide. So go ahead and read the reviews to find the best spark plug!
Top 7 Best Spark Plugs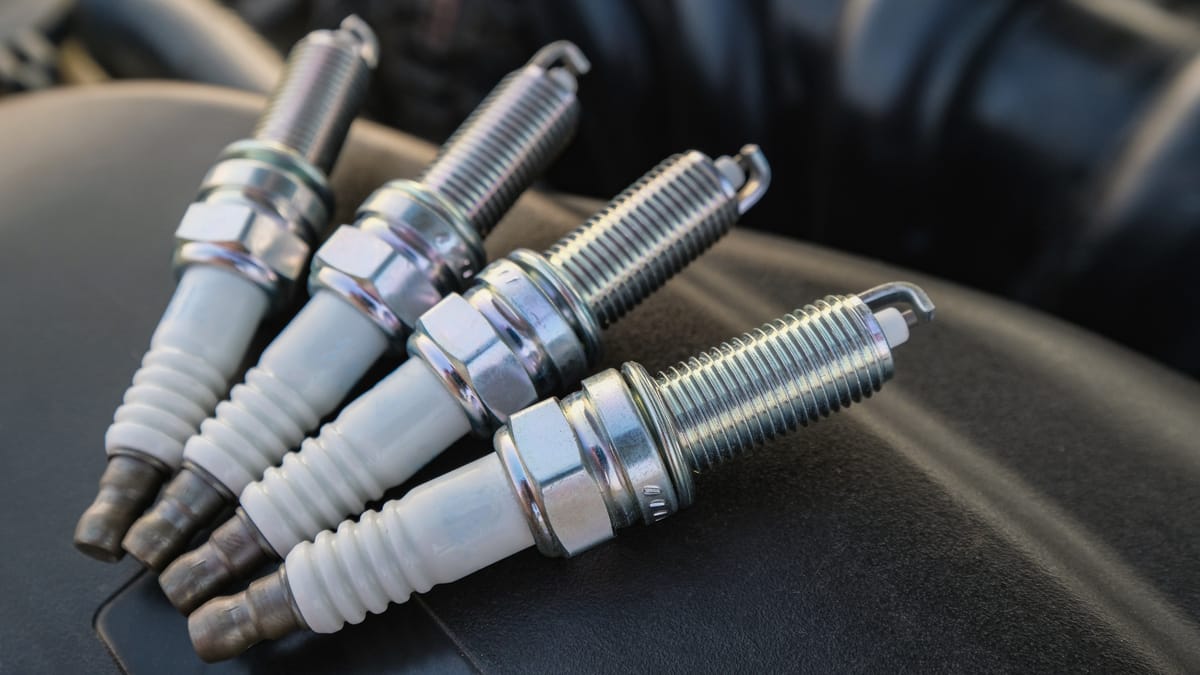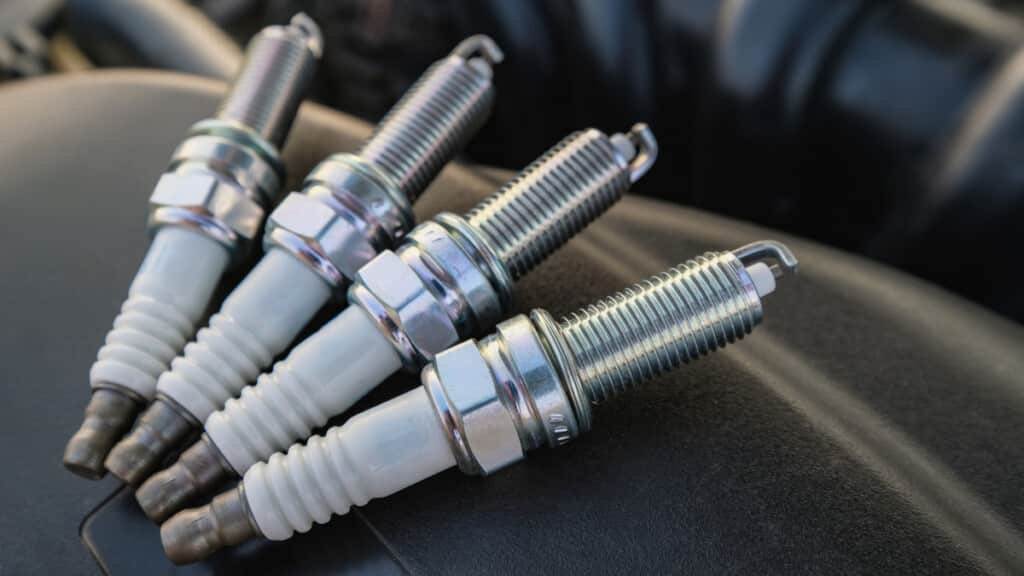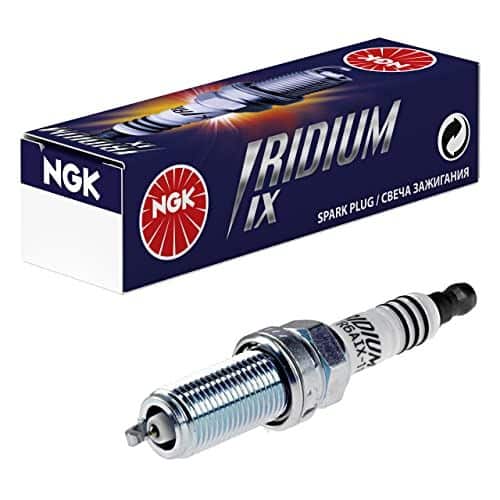 If you are looking for superlative performance, the NGK (6619) LFR6AIX-11 Iridium IX Spark Plug is an unparalleled choice. It comes with an extended insulator nose ensuring anti-fouling while its corrugated ribs eliminate misfires. So, you can rest assured that the spark plug will work without any flaws.
Apart from that, the 0.6mm fine tip reflects durability. It is welded by laser and makes sure the spark is consistently stable. Resultantly, it eliminates the need for replacements. Moreover, the iridium alloy construction has a high melting point, making it all the more heat and wear-resistant.
That is not all. The spark plug provides exceptional ignitability and improved throttle response for enhanced overall functioning. Furthermore, its tapered ground electrode reduces the electrical Quenching Effect to its minimum, while the triple gasket seal prevents any gas leakages.
To top it all, the NGK Iridium IX Spark Plug comes with a trivalent metal plating, making it one of the best spark plugs. Therefore, the device will stay strong against corrosion and will not require anti-seizes.
Pros
All-round durable construction
No cases of leakages, misfires, and fouling
Considerable resistance to electrical wear, heat, and corrosion
Ensures consistent spark
Cons
Comparatively expensive spark plug
---
Bosch is a well-renowned name in the automotive industry, and its spark plugs are no less. The Bosch XSDC Copper Spark Plug is one of the best spark plugs in the market.
Its ultra-fine wire design ensures exceptional ignitability and superior performance. Additionally, the copper core offers an expanded heat range that eliminates any chances of fouling or pre-ignition, harmful to the engine.
Apart from flawless performance, the Bosch XSDC Copper Spark Plug is highly durable. It is the result of a rigorous 360-degree continuous laser welding process that fuses the iridium fining pin. Resultantly, it reduces voltage requirement, ensuring longer service life.
With this spark plug, you do not need any anti-seize lubricant, as its nickel covering protects the plug from corrosion. Moreover, the spark plug is designed to have a ribbed insulator preventing misfires that may be caused by flashovers. So, you need not worry about gapping as that is not required!
Pros
It eliminates the need for gapping
Corrosion-free construction does not require anti-seize
Low voltage requirement
Long-lasting service life
Wider heat range ensures there is no pre-ignition and fouling
Cons
Pre-set gaps may not be accurate enough for all vehicles
---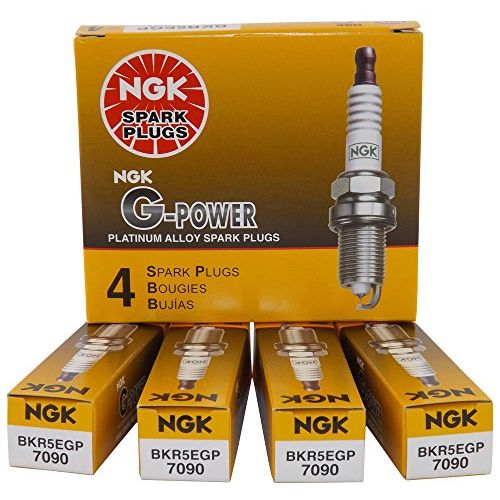 Platinum spark plugs provide supreme performance, and getting them at a budget-friendly rate is the perfect option. What makes the NGK BKR5EGP G-Power one of the best spark plugs is its reasonable price along with explicit performance.
Choosing this spark plug can help you go eco-friendly. It is a fuel-efficient option that also has lower emissions, ensuring minimum environmental footprint and a relatively quicker start. It features a refined, laser-welded platinum tip that further reduces the voltage requirement. Resultantly, your spark plug has a relatively long life.
The NGK BKR5EGP G-Power Spark Plug also features unique configurations for the insulator noses. These elements enhance the throttle response and keep fouling at bay by preventing misfires. Additionally, the platinum ground and electrode make for consistent spark along with specific gaps.
What's more? The spark plug features trivalent metal covering that has exceptional anti-corrosion properties, while its triple gasket seal prevents gas leakage. So, you will not need any anti-seize lubricant for your spark plug to perform flawlessly.
Pros
Platinum construction provides a greater spark
Offers greater fuel efficiency and considerably lower emissions
Unique insulator nose configuration for improved throttle response
Relatively economical prices
Cons
You may need to double-check the plug compatibility
RELATED: 6 Causes of Oil on Spark Plugs
---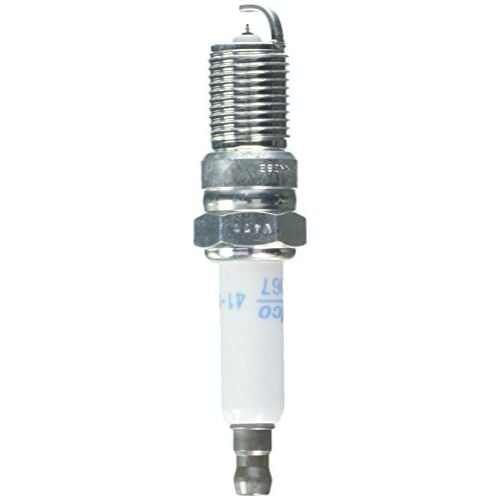 If you are looking for superior professional performance, the ACDelco 41-993 Professional Iridium Spark Plug is for you. It is one of the best spark plugs for high-performing vehicles as well as older models, allowing quick acceleration. Additionally, it is designed to provide efficient cold starting, which means conducting a higher amount of heat at low temperatures.
Another excellent feature of this spark plug is that it burns away carbon deposits as soon as they form. Thus, reducing the environmental impact. Plus, they draw minimal voltage from the ignition system, improving the life of your engine.
What's more? The ACDelco Professional spark plug also contains a one-piece suppressor seal. It is helpful in blocking harmful radio frequencies that might damage the electronic parts of your vehicle. Additionally, they prevent combustion leakage and increase the spark plug's lifespan.
Topping it all, this plug is also designed to have the right gap from the beginning, saving you from the job of gapping. Moreover, it is considerably easy to install and use.
Pros
Perfect for cold starts and quick acceleration
Suitable for latest and older vehicles
Updated technology minimizes impact on the vehicle engine
Compressor blocks radio frequency that harms system's electronic components
Cons
Pre-set gaps may require modification for some vehicles
---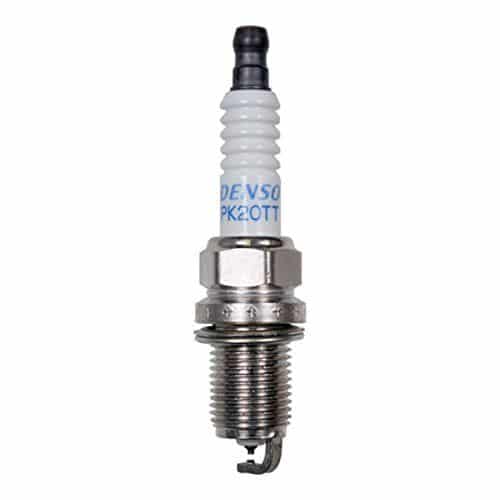 If you are looking for efficient results along with great value, the Denso Platinum spark plug is an excellent choice. The highlight of this device is its twin-tip technology. It consists of an 11mm platinum electrode at the center and an 11mm titanium one at the ground level. Thus, it generates reliable sparks throughout its life.
Another vital highlight of this device is that it enhances your vehicle's fuel economy. The plug stimulates improved acceleration and quicker starts, proving to perform excellently well. Additionally, the plug also enhances the engine's durability.
What makes it stand among the best spark plugs is its purified alumina powder insulator. The element takes the thermal conductivity level of the device a notch higher and also provides exceptional dielectric strength.
The platinum construction of the Denso spark plug makes sure that it stays free of corrosion for a prolonged period. Additionally, it has a five-rib insulator that keeps misfires and flashovers at bay.
Pros
Dual tip technology
Provides better fuel efficiency
Enhanced thermal conductivity unlike any other
Value for money
Cons
The plugs require customized gapping for most vehicle models
---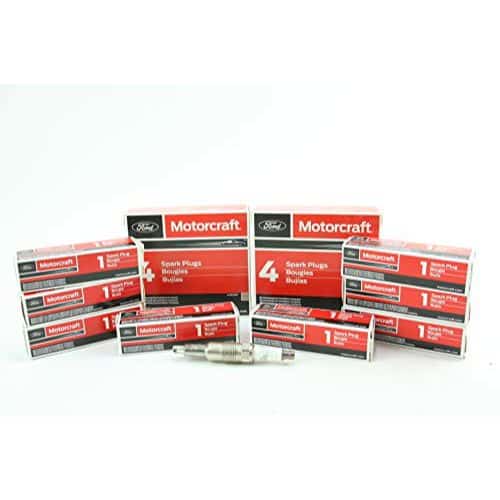 Specially designed for ford vehicles, the Motorcraft Spark Plug SP546 gives excellent performance. The plug features exact specifications as the manufacturer's and completely meets the OEM requirements. These plugs are easy to install and will have the perfect fit for most Ford engines and others.
What makes it stand among the best spark plugs is its high-end quality. Motorcraft makes sure to thoroughly inspect all of its plugs before sending them for delivery. So, you can pick this device without any hesitation.
It is sure to improve the overall performance of the engine, giving better spark consistency. Additionally, with the utmost quality control of this product, you can say goodbye to any misfires or fouling in your vehicle.
If you are looking for a big pack to fit in multiple vehicles, this option is excellent for you. The package includes 8 units of Motorcraft Spark Plugs—all of which perform perfectly-well. To top it all, you get a 1-year warranty with this plug!
Pros
Easy installation, making it perfect for DIYers
Ensures better performance of the vehicle engine
Pre-gapped plugs that are sure to fit
1-year warranty
Cons
Size problem with vehicles other than Ford
---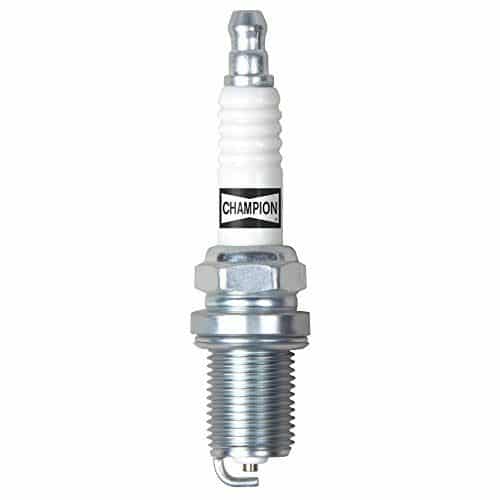 Champion RC12YC Spark Plug is another super budget-friendly option that is also durable. The brand has been designing spark plugs for a long time, with its expertise and experience reflecting in this product. It is a copper plug that is sure to perform well for a considerably long term.
Its center electrode ensures an accurate range of heat transmission, resulting in a smooth performance. Additionally, this way, it minimizes the impact on your vehicle engine, enhancing its lifespan.
The list of features does not end here. With its RinTac and ULTRASEAL shell, the Champion RC12YC Spark Plug provides high-level resistance to corrosion. And why won't it! The device meets the OEM standards of efficient performance. Also, it has a patented SAC-9 semiconductor resistor, preventing radio frequency blockages.
If all that is not enough, you must know that this device always maintains a consistent temperature. That is, irrespective of your vehicle and engine type, the plug's operating conditions will depend on the respective engine. Thus, you can expect a smooth performance at all times!
Pros
Optimum heat range enhances durability
Dependable operating conditions enhances compatibility
High resistance to corrosion
Improves fuel economy
Cons
It might not work well for new models
---
Spark Plugs Buyer's Guide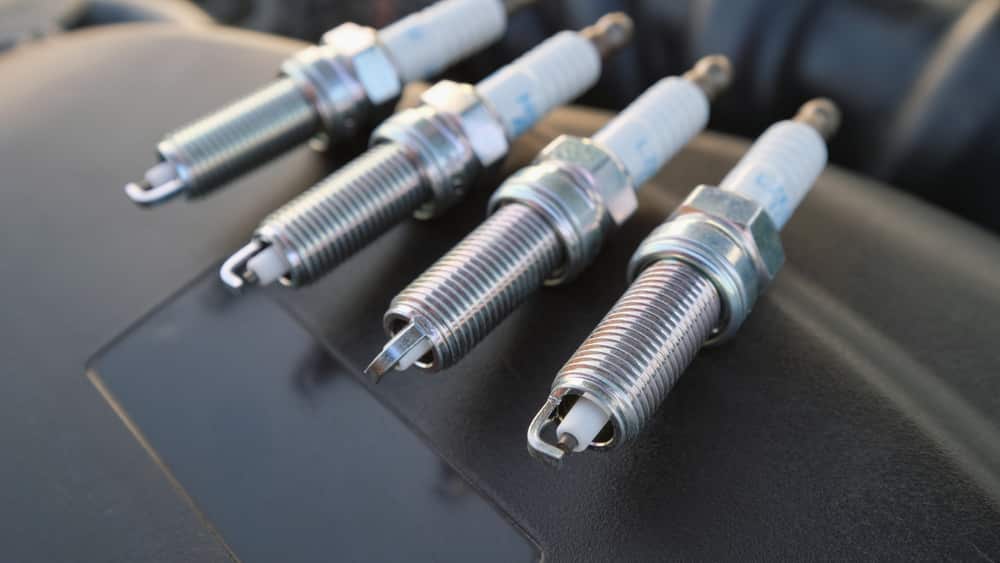 A spark plug can boost your vehicle's engine performance in seconds but can also make it worse. Well, that is the difference between choosing the right option and the wrong one.
You need not worry as we have enlisted some essential spark plug features for you. Make sure to consider these aspects before selecting the best spark plug for your vehicle!
Material
The material of a spark plug determines its basic type and features. Therefore, you need to pay considerable attention to this section. Spark plugs can be of 4 kinds—copper, platinum, double platinum, and iridium.
Copper is the most primary type of spark plug that is relatively cheaper and performs reasonably well. However, with the advent of better technology, its demand has deteriorated over time. Also, while most older engines run best with copper plugs, some new ones may not.
Platinum plugs are mid-ranged, excel in delivering fuel efficiency and smooth performance. These are comparatively durable and require lower temperatures than copper. You can also look for double-platinum plugs to take the performance level a notch higher.
From mileage to reliability and durability, iridium plugs are the best spark plugs. However, these types are also the most expensive ones in the lot.
Value
Opting for the correct price scale can help you choose the right quality. For example, plugs that fall in the range of $5 or under may also vary. While you can expect outstanding performance from a $5 spark plug, you can never be sure of anything below that.
If you go for the mid-priced ($6-$8) spark plugs, they mostly give good results. That is because they have a little of every significant feature. Still, they all might not perform exceedingly well. On the contrary, plugs valued at $9 or above are premium quality spark plugs that feature the latest technology and superior construction.
You can expect a great deal of performance and durability from these quality products. Therefore, while choosing the best spark plugs, you must consider both—price and quality. They provide value when taken together.
Heat Range
A spark plug transmits or conducts heat to a certain degree (usually 500°C to 950°C) called the heat range. It is essential to choose a spark plug of the correct heat range depending upon the engine's operating conditions.
According to the heat range, a spark plug may be hot or cold. A hot or low heat ranged spark plug is the one that has better insulating properties. It is ideal for engines with rich air and fuel ratios or low compression ratio.
On the contrary, a cold or high heat ranged spark plug is one with a relatively shorter insulator nose, quickly transferring heat from the tip to the water jacket. These are perfect for engines that operate at high temperatures.
Essential Specs
You must double-check and get a spark plug of the size and gap that fit your vehicle engine. The best way of determining the correct size of the spark plug is by its thread or nut. You must choose the right size of the spark that matches your specific engine.
Apart from that, considering the gap style of the device is quite essential. These are the intervals in the plug design that ensure the correct fit to the engine. While most spark plugs have varying pre-set gaps, you can adjust them with a gapper tool.
You can ensure the correct gap style and size of the spark plug by cross-checking your vehicle engine specifications. You may also consult a professional to be sure about the same.
Additional Features
Most updated spark plugs come with added features for superior results. You must look for a plug that improves the fuel efficiency of your engine and also reduces emissions. Such devices also help boost the health of your vehicle.
Apart from that, the best spark plugs feature consistent sparks and high resistance. You can determine this by looking for spark plugs that have a protective outer covering or plate. Make sure to check the device specifications thoroughly.
Lastly, your spark plug must be easy to install. For example, some plugs come with pre-set or pre-designed gaps, while others allow adjustments. Pre-gapped options are comparatively convenient as you will not have to struggle with a gap gauge and measurements.
Endnotes
The right spark plug will not only make your engine work flawlessly but also enhance its durability. Furthermore, it will reduce emissions and provide fuel efficiency, along with overall smooth performance.
That said, choosing the correct option holds the utmost significance. Even if you go wrong in terms of size or gap, the plug can ruin your engine. Alternatively, if you choose the wrong heat range, it can result in excessive carbon build-up.
So, how to choose the right spark plug for your engine? The 7 best spark plugs article gives you the top options and a comprehensive buyer's guide. So, go ahead and pick the most optimum choice for your vehicle!