If you've just put gas in your car and spilled a little, you could be plagued by a noxious smell. No one likes having to wash off gas from the side of the car or to soak it off the garage floor with some kitty litter.
What's worse is when you get the gas on your hands. Unless you figure out how to get gasoline smell off hands, you are going to walk around with that scent all day, following you wherever you go.
Thankfully, we have some helpful tips to get rid of that gas smell once and for all. We review each of the top methods, so you can choose the one that works best for your situation. Plus, we talk about the effects of getting gas on the skin and answer a few random questions you've asked.
How To Get Gas Smell Off Hands
The best way to get the gas smell off your hands starts by choosing a method with the products you have around the house. You can also pick a method based on whether you want a natural or commercial product.
Here are the most successful methods to choose from.
Method 1: Cleaning with White Vinegar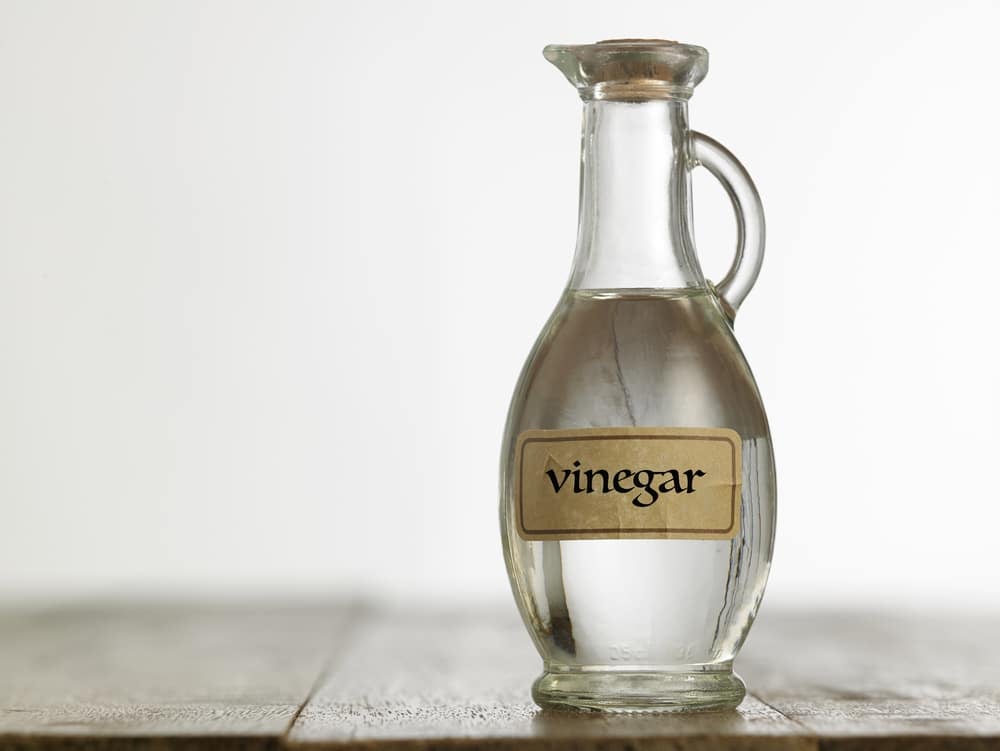 White vinegar has properties that break down the bond of gasoline. If you have white vinegar on hand, you can easily get the gas smell off of your hands in just a few minutes. Pour some of the vinegar over your hands, ensuring that the fingers and palms receive some liquid.
Try to rub some of the vinegar over your hands for thirty seconds to a minute. You'll notice that the vinegar smell dissipates quickly, but you will now smell the vinegar. For some people, this isn't a concern, while others can't wait to get rid of that odor as well.
When you are finished, rinse the vinegar off under the sink. With running water, you can also use some soap to get rid of the vinegar smell. Dry off your hands with a towel once you are satisfied with the smell.
Method 2: Vanilla Extract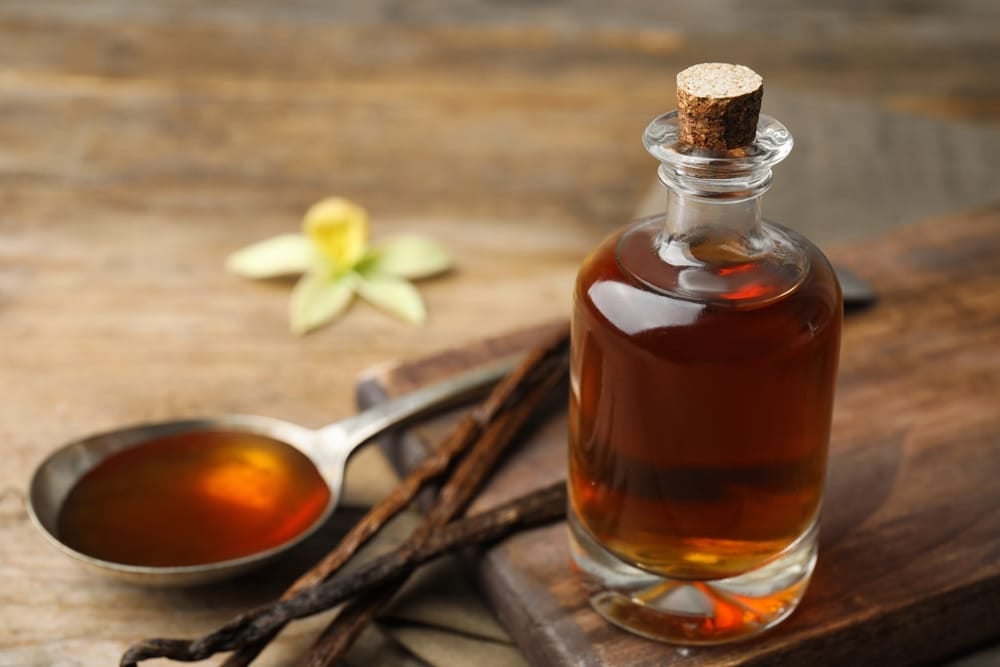 If you aren't a fan of the vinegar smell, you might want to try something more pleasant. With vanilla extract, you can follow similar steps, but you don't have to get rid of the vinegar smell when you are done.
Scrub your hands with water first. Apply a few vanilla extract drops to a cup of water. Apply the mixture to your hands and rub them together. After you rub for about a minute, you can rinse your hands off. The only downside to this method is that you might get hungry for some baked goods in the process.
Method 3: Scrubbing with Lemon Juice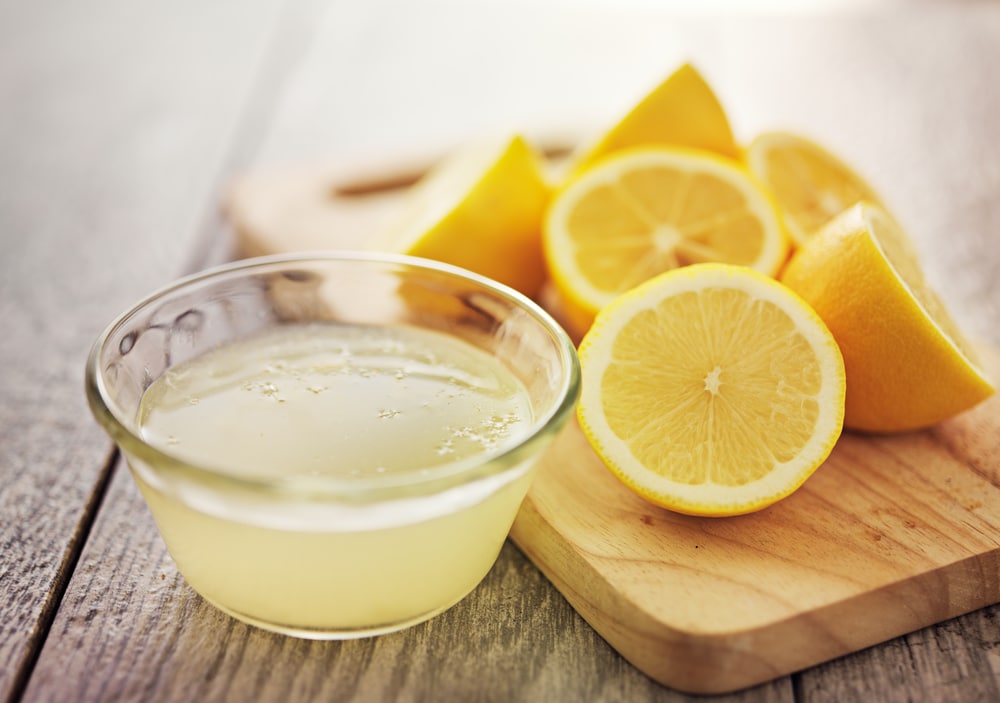 Lemon juice is also highly effective because of its citric acid and low PH levels. It is also filled with antibacterial properties, so you can disinfect your hands at the same time. Based on your preferences, you can use fresh lemon juice or the pre-bottled type.
Take the juice from half of a lemon and put it into a cup of water. Use this extract to rinse your hands well. Rub it into your hands for thirty seconds to a minute. When you are finished, you can rinse your hands again with some warm water and soap. Make sure you remove all of the lemon juice from your hands, as it could sting if it gets into your eyes.
Method 4: Detergent and Salt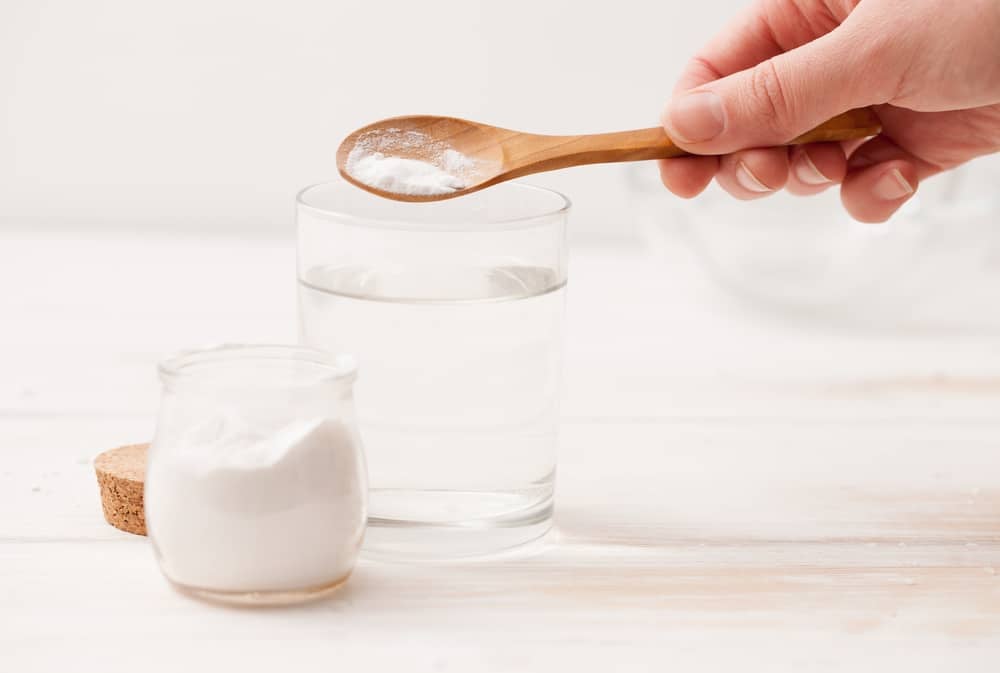 If you have a preferred detergent cleaner, you can make it even more powerful with the help of salt. Table salt helps to exfoliate the gas smell right out of your pores.
Pour a little detergent on your hands. Scrub the areas that are most affected by the gasoline. Once your hands are soapy, have someone pour a few spoonfuls of salt on top. Scrub your hands again to remove penetrating smells. There's no need to scrub too hard; the salt will work for you.
Rinse your hands off with some warm running water. If you still smell gasoline, you can repeat the method again.
Method 5: Mechanic's Soap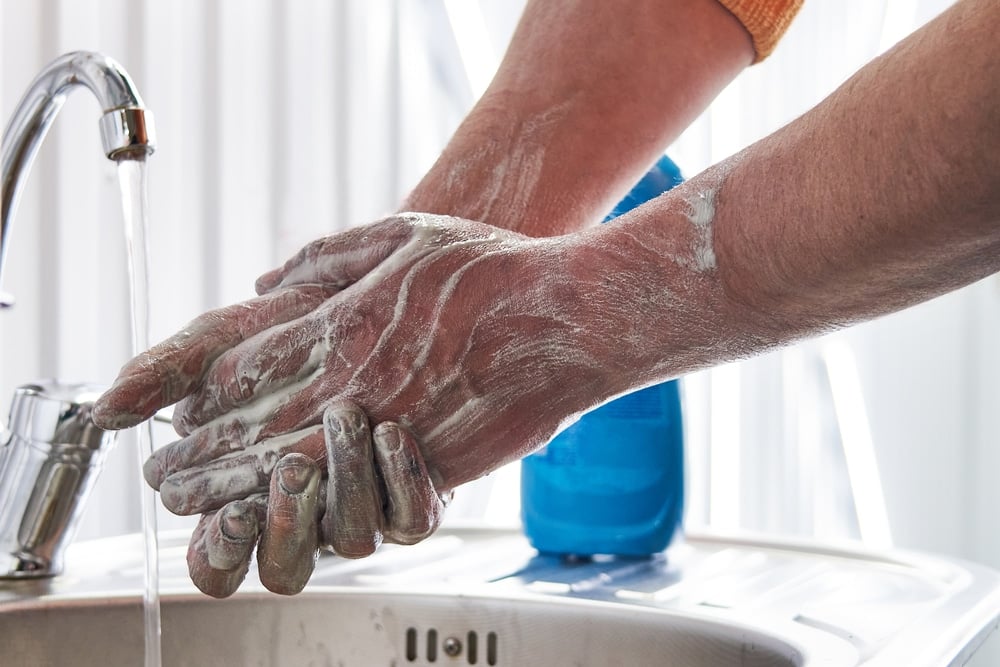 As a mechanic, you probably have commercial soaps in your garage, waiting for a time such as this. Whether you use Gojo, Fast Orange or a Lava bar, you know how to scrub the smells right out of your skin.
What you might not have known is that you can make homemade mechanics soap if you want something more natural. You can find plenty of online recipes, some that include a soap base, pumice stone and essential oil for fragrance. If you get a soap mold, you can make your own bars to keep for dirty moments in the garage. Who knows – if you get really good at making this soap, you may be able to start a side business.
Method 6: Hydrogen Peroxide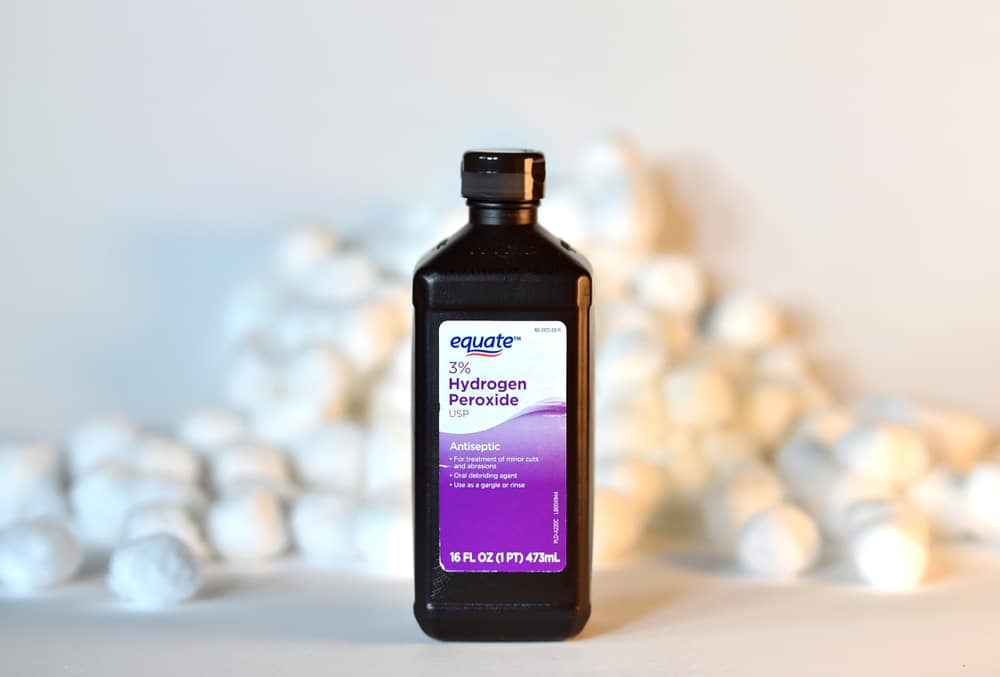 If all else fails, you may try hydrogen peroxide. This disinfectant operates as a cleaner to get rid of horrible smells quickly. However, you need to be careful that you avoid getting hydrogen peroxide on your clothing as it can bleach the material.
Put a small amount of hydrogen peroxide on your hands and rub it together. Make sure the liquid hits anywhere that gas has touched. After you have disinfected your hands, you want to wash off the peroxide with warm water.
If you have any cuts on your hand, which is common as a mechanic, the peroxide might burn slightly. With that in mind, it's also going to disinfect those cuts, ensuring you don't get an infection, so it's dual-purpose.
What Happens When Gasoline Gets On Your Skin?
Gasoline is a toxic liquid that should be avoided at all costs. If you get gasoline on your skin, it could be dangerous, which is why you want to clean it off immediately. Some of the top side effects of skin contact include redness, swelling and rashes where it was touched. There's also the danger of breathing in the vapors coming from your hands.
Even small amounts can lead to irritation of the nose and throat. Exposure also leads to headaches, vomiting, dizziness, breathing trouble and confusion. If you were to swallow any of the gasoline, you could experience irritation of the stomach, throat and mouth. It could also lead to headaches, dizziness, vomiting and nausea. Furthermore, any exposure on a large scale can potentially lead to coma or death.
If you work in an environment that constantly puts you in contact with gasoline, you have even more risks. While more studies need to be completed, it's clear that gas exposure can lead to memory loss and muscle deterioration over time. Being around high levels of the chemicals found in gas, such as benzene, puts you at an increased risk of cancer. For these reasons alone, you want to avoid contact at all costs. 
What Neutralizes The Smell Of Gas?
If you spill gasoline, prompt action is needed to get rid of the smell. You can neutralize the odor with vinegar, hydrogen peroxide, lemon juice, vanilla extract, detergents or mechanic's soap. Wash your hands with the chosen product and warm water to remove the smell. 
What To Do If You Get Gas On Your Hands?
If gas spills on your hands, you want to wash them right away. Use warm water and soap or you can choose another product with deeper cleaning properties. We recommend vinegar, hydrogen peroxide, lemon juice, vanilla extract, detergents or mechanic's soap. Don't forget to wash your hands again afterward to remove any residue.
How Long Does It Take For The Smell Of Gas To Go Away?
If you spill gasoline on fabric, such as clothing or the interior of a car, it could linger for weeks afterward. The good news about getting gas on your hands is that the smell is much easier to remove. With some deep cleaning methods, you can remove the gas smell from your hands almost immediately. 
Is It Ok To Get Gas On Your Skin?
Gasoline is toxic and should never come in contact with your skin. If gas comes in contact with your skin, you could get rashes, itching and swelling. The skin can also turn red where contact is made. For that reason, it's necessary to rinse the skin immediately and wash it with an agent that will neutralize the effects of the gasoline. 
Does Vinegar Neutralize Gasoline?
Vinegar is a great cleaning agent and is known for neutralizing a lot of smells, including gasoline. If you mix some vinegar with water and wash your hands in warm water, you should be able to remove the gasoline smell. Other products that work well include hydrogen peroxide, lemon juice, vanilla extract, detergents and mechanic's soap.
Conclusion
With some common household cleaners, you can quickly get the gas smell off of your hands. We recommend using vinegar, lemon juice or hydrogen peroxide as a cleaning agent. You could also use a special detergent or mechanic's soap. If you want to be left with a sweet smell, consider vanilla extract.
Whatever you choose, it's important to wash your hands thoroughly with warm water. You don't want any of the gas residue left behind. Otherwise, your skin could become irritated and you could breathe in some of the dangerous fumes. In just a few minutes, you can get rid of all of the gasoline smell and get back to doing more important things.
Learn more: