When winter weather hits, many areas in the country deal with snow and ice. These conditions can be tricky to drive in unless you have a vehicle equipped for the added challenge. With some of the best SUVs for driving in the snow, you won't have to worry about missing work when the weather hits.
We outline our top ten SUVs capable of winter travel. We also look at the factors you should consider and answer a few of your most important questions.
If you drive in snow, we recommend the Subaru Outback, Toyota RAV4 Hybrid, Honda CR-V or Chevrolet Tahoe. Additionally, you could look at the Ford Bronco Sport, Jeep Grand Cherokee, Subaru Ascent, Hyundai Kona, Kia Telluride or Mercedes-Benz GLA-Class.
Let's look at what makes these models capable during snow travel.
1. Subaru Outback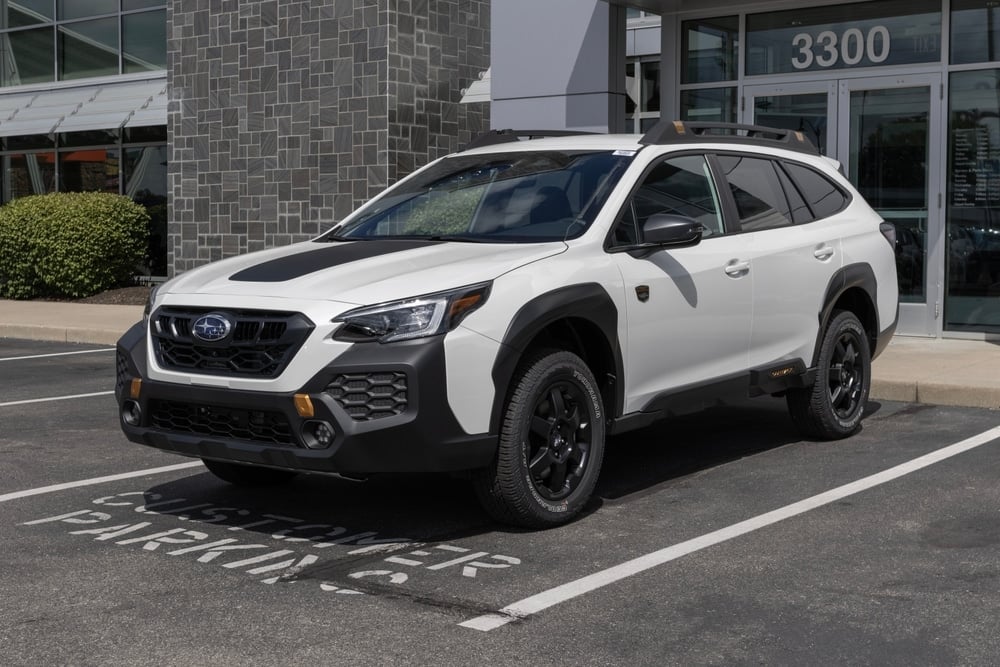 The 2023 Subaru Outback is quite possibly the most equipped SUV for the job. With symmetrical all-wheel drive and various drive modes, you have the gear needed to maintain traction. Plus, you can add advanced driver-assist technology, heated seats and other features that make winter travel safer and more comfortable.
May we recommend the Subaru Outback Wilderness to you? Even though this model is designed for off-road, it can handle the snow like a boss.
MSRP: $28,895
Ground clearance: 8.7-9.5"
Drivetrain options: AWD
2. Toyota RAV4 Hybrid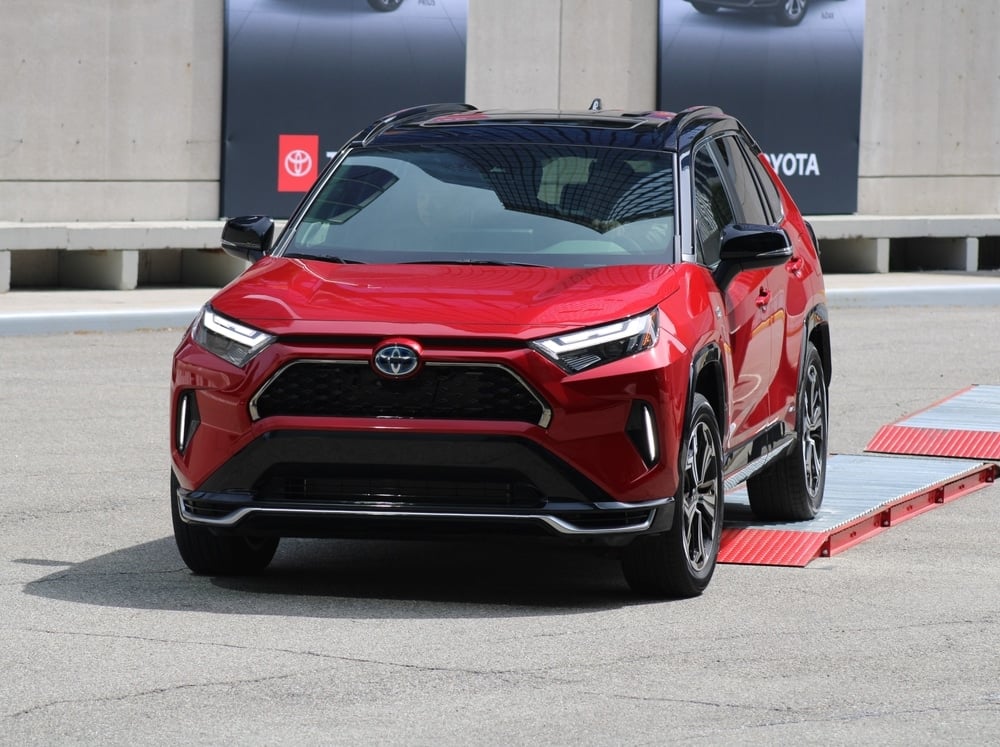 You could probably do just as well with the RAV4 gas-powered variant, but we think the fuel savings make this hybrid model the better option. It has standard AWD, perfect for getting through the deepest snow. In fact, Toyota says this system provides "an intelligent grip."
Additionally, the RAV4 Hybrid can be outfitted with heated mirrors and top-notch safety technology. Whether you are hitting the snow-covered roads or you want to hit the local trails, the RAV4 Hybrid is sure to excite you.
MSRP: $31,225
Ground clearance: 8.1"
Drivetrain options: AWD
3. Honda CR-V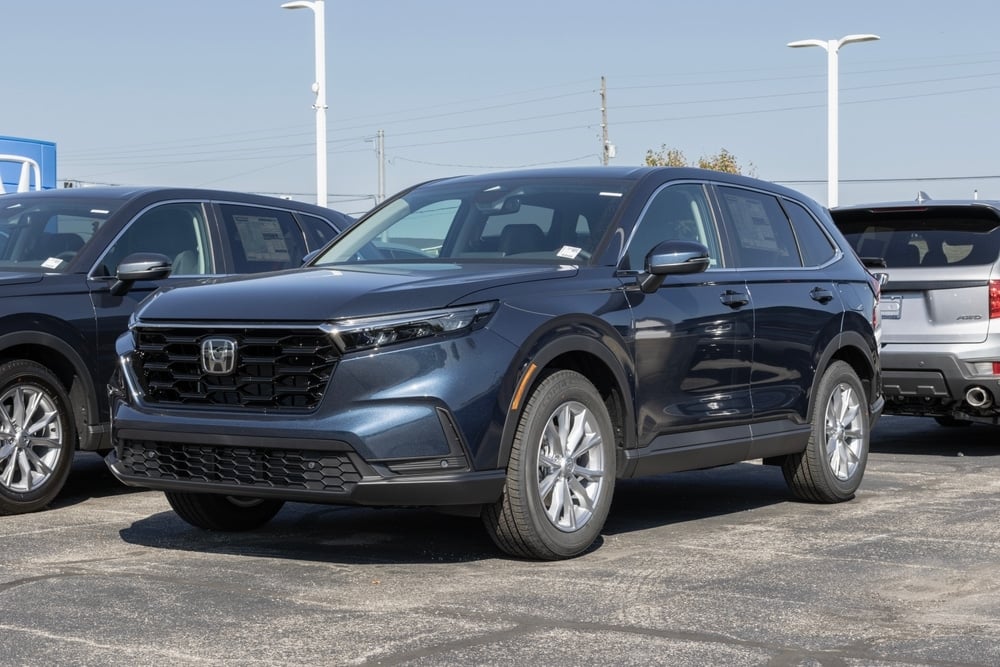 Honda is among the brands that are considered the most reliable. When it comes to driving in the snow, the CR-V may be one of the top options from the automaker. It was just redesigned, so it's more capable than ever.
For snow driving, you want to opt for AWD, so that will cost a little more money. However, this SUV has plenty of ground clearance and some of the top features for winter driving.
MSRP: $28,410
Ground clearance: 8.2"
Drivetrain options: FWD/AWD
4. Chevrolet Tahoe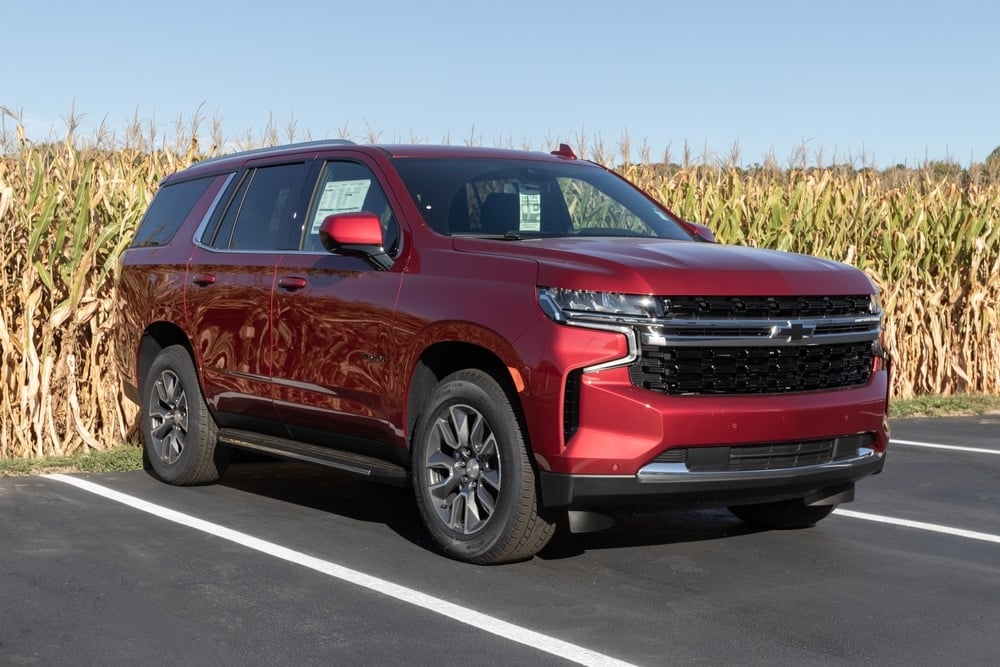 If you have a large family, you want a solid three-row SUV, such as the Chevy Tahoe. It comes with a standard V8 powertrain, but there are other options available to balance power and efficiency. There's also available 4WD, which makes plowing through snow a breeze.
While the ground clearance may be a little lower than some others, there's nothing holding the Tahoe back. Plus, you can get heated front seats in upper trims for more comfort.
MSRP: $54,200
Ground clearance: 7.9-8.0"
Drivetrain options: RWD/4WD
5. Ford Bronco Sport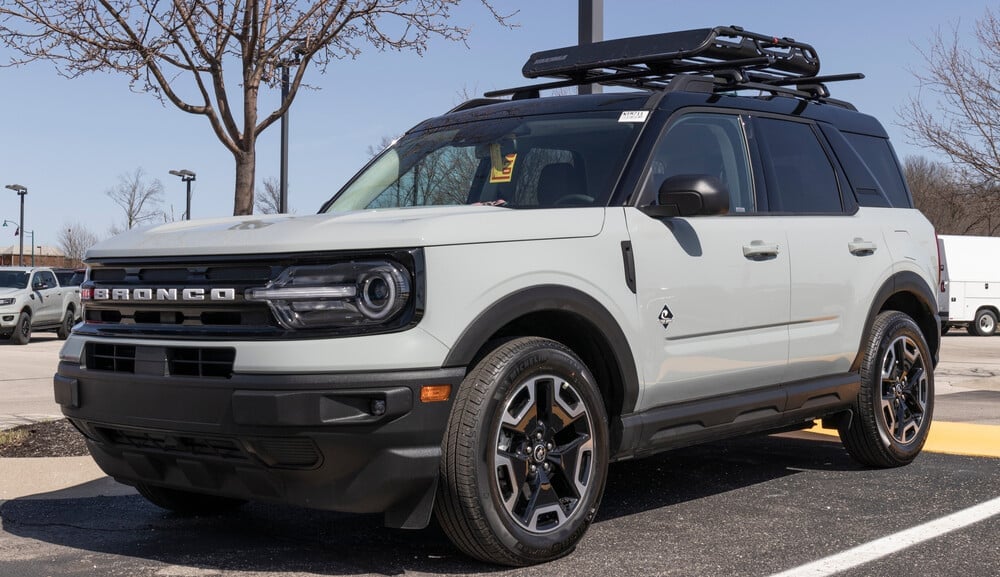 Off-roading is a specialty of the Ford Bronco Sport models, so it's also known to excel in snow. With standard 4WD and the Ford Co-Pilot 360 system, you have everything you need for winter travel. You can also add heated front seats, a heated steering wheel and a rear-camera washer.
Ford offers several powertrain options with the Bronco Sport, so you can also customize how efficient it is. The Badlands trim provides the most capable suspension and drive modes.
MSRP: $30,810
Ground clearance: 7.8-8.8"
Drivetrain options: 4WD
6. Jeep Grand Cherokee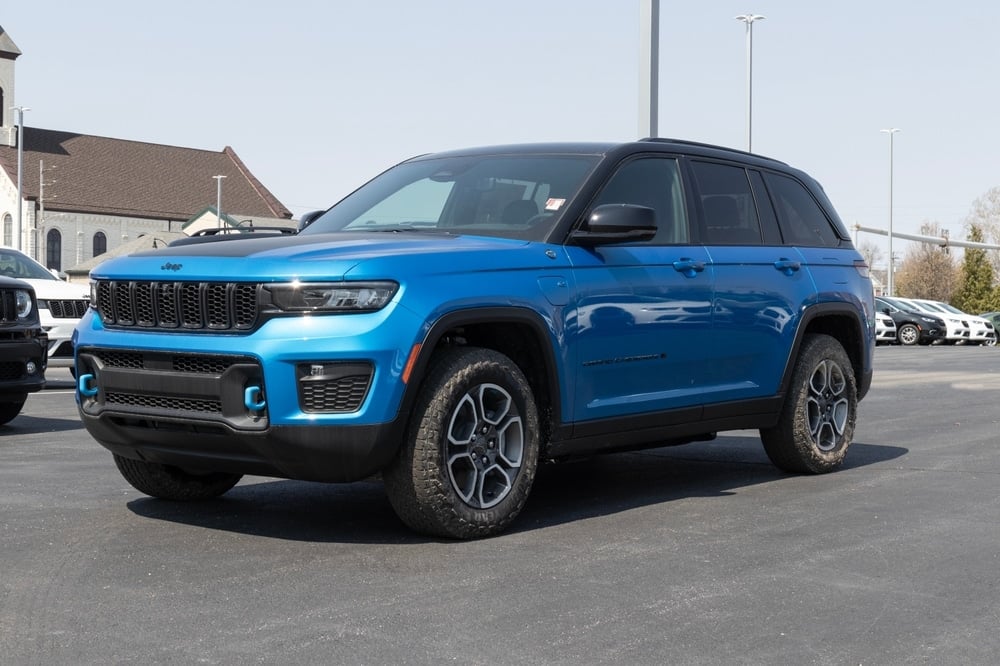 The Jeep Grand Cherokee is a good-looking SUV, but it's not just pretty. It can also handle some off-roading and snow-covered paths. With multiple powertrain options, you can get exactly what you want. Plus, there are 4×4 systems that have a rear electronic limited-slip differential to ensure you never get stuck.
Even the 4xe is suitable to use in winter with the QUADRA-TRAC II configuration. This full-time system powers the wheels when traction is needed the most.
MSRP: $39,535
Ground clearance: 8.4-10.9"
Drivetrain options: RWD/4WD
7. Subaru Ascent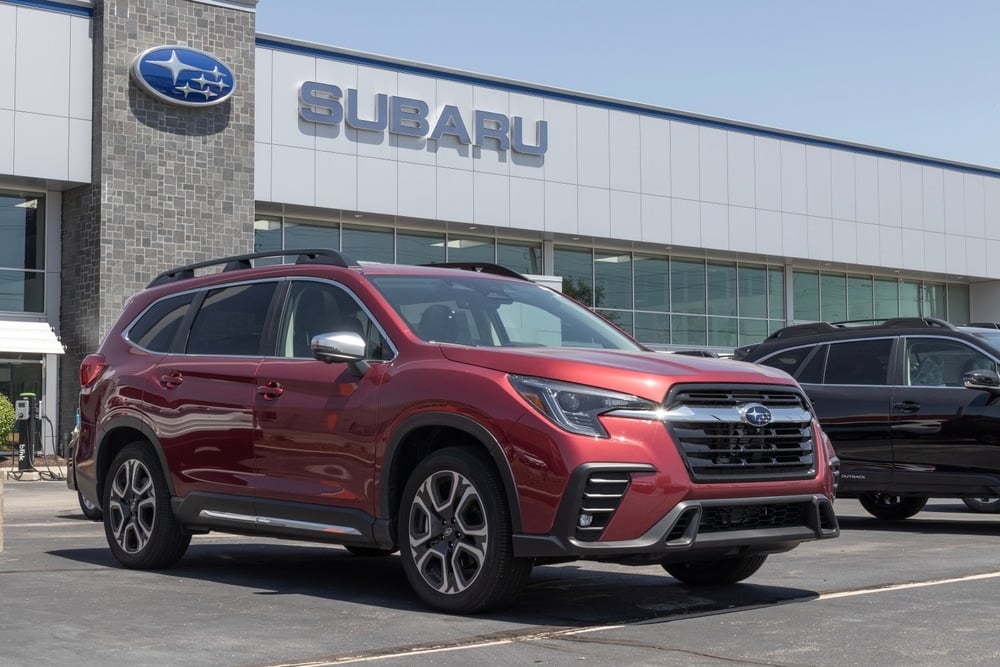 We had to include another Subaru into the mix because these SUVs with standard AWD are so capable. This particular model is appealing because of its efficiency without lacking any power. It's a balanced SUV that provides superior control, even when traction is lost.
There's also an X-model that's particularly helpful in snow and mud. You may also prefer to use the Hill Descent Control feature when traveling on icy inclines.
MSRP: $33,895
Ground clearance: 8.7"
Drivetrain options: AWD
8. Hyundai Kona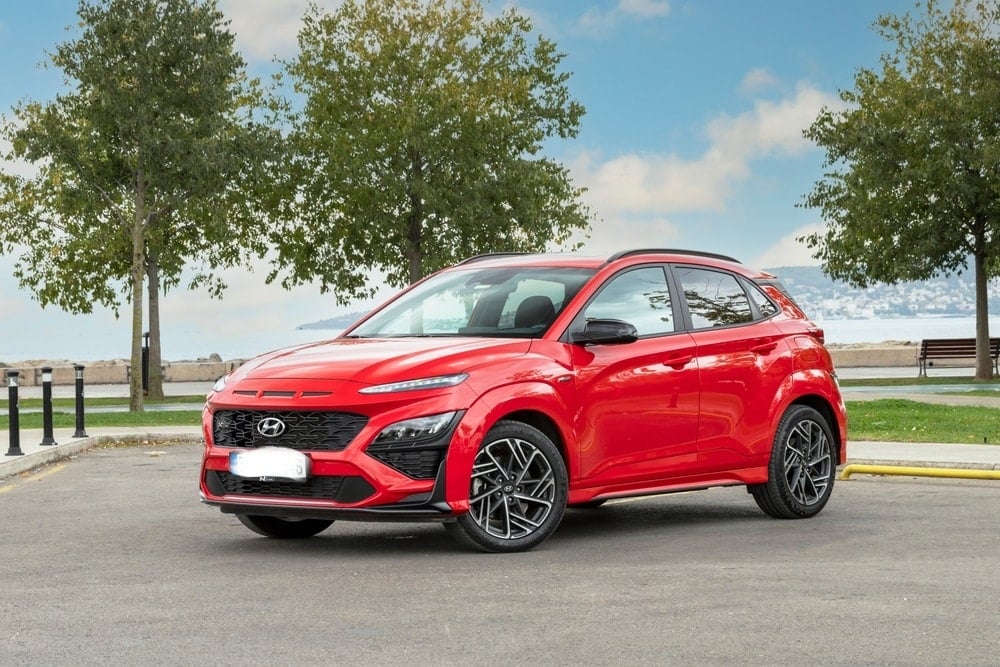 We wanted to throw a value-based option into the mix. If you are only tackling mild winter weather, you may as well save money with the new Kona. It comes equipped with your choice of two four-cylinder motors, either rated for 147 or 195 horsepower.
It also has driver-assist technology that helps in the snow, such as a blind spot monitor and automatic emergency braking. The all-wheel-drive system is what makes it most capable, allowing it to transfer power as needed.
MSRP: $22,140
Ground clearance: 6.7"
Drivetrain options: FWD/AWD
9. Kia Telluride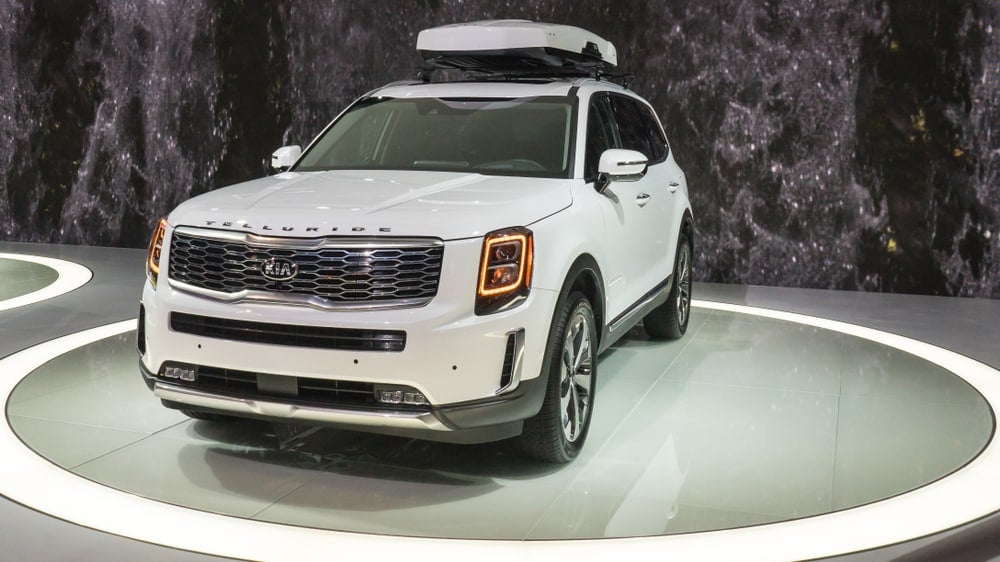 The Kia Telluride looks like a luxury vehicle, but it doesn't break the bank. Enhanced traction control and all-terrain tires help to make this SUV more capable. Plus, there are three rows in the cabin, allowing for seating to hold a large family.
Choose available all-wheel drive for more confidence while hitting slippery roads. You can also add other winter-weather features, such as heated seats and mirrors, for extra comfort.
MSRP: $35,890
Ground clearance: 8.4"
Drivetrain options: FWD/AWD
10. Mercedes-Benz GLA-Class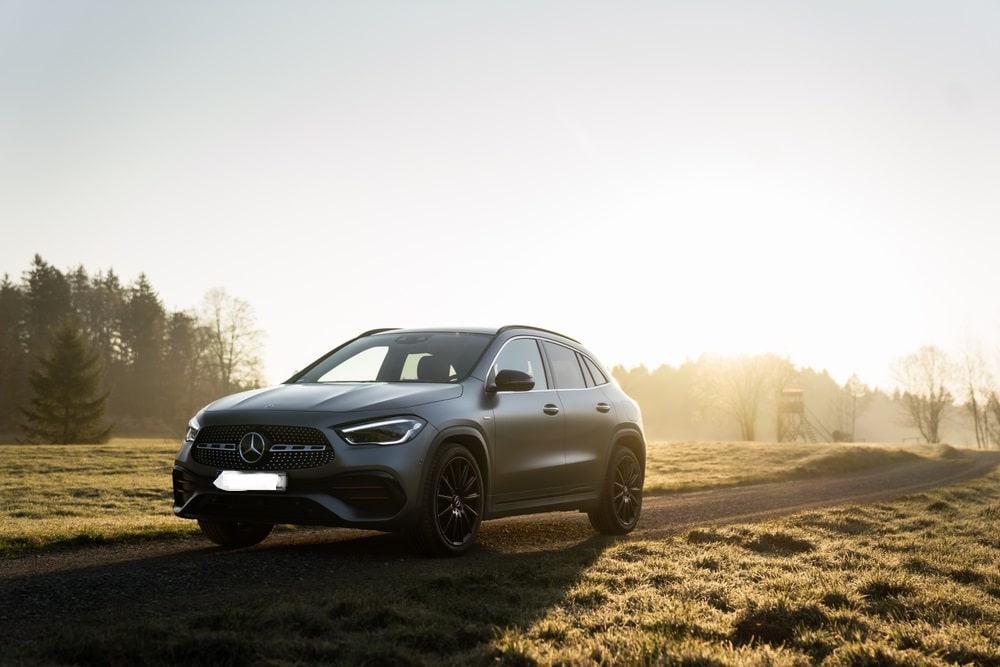 If you want a luxury-focused model, there aren't many as capable as the GLA-Class from Mercedes-Benz. AWD comes at an extra, so you will need to spend a little more, but the 4MATIC system distributes torque to the front and rear axles based on the road conditions.
There's also Downhill Speed Regulation on the SUV to make traversing the slippery conditions worse. Add on heated mirrors and other comfort features to make the drive better.
MSRP: $37,500
Ground clearance: 5.3"
Drivetrain options: FWD/AWD
Best Features for Snow and Ice Driving
If you plan to drive in the snow and ice, there are certain features you want to look for. Some of these features come standard on all vehicles, while others need to be added for a price.
Some other features to look for include the following:
Heavy body: Lightweight vehicles slip and slide more than a heavier option. Choose an SUV that's heavier if you want it to remain planted on the winter-weather road.
Higher ground clearance: Trucks are capable in snow because of the high ground clearance, making it easier to overcome obstacles. With an SUV, you also want good ground clearance to avoid scraping the underside of the vehicle on ice and snow.
Large wheels: The larger the wheels and tires are, the more surface area they come in contact with. A larger contact patch provides better traction and added stability, especially if you get the vehicle stuck in the snow.
What SUVs do best in winter?
SUVs with a high ground clearance, snow tires and all- or four-wheel drive are your best options. If you find a model that's good off-road, the chance that it also performs well in the snow is high. With the extra features, consider what makes you comfortable too, such as heated seats or a heated steering wheel.
What vehicles are best on snow and ice?
Some of the most capable SUVs include the Subaru Outback, Toyota RAV4 Hybrid, Honda CR-V or Chevrolet Tahoe. You may also choose the Ford Bronco Sport, Jeep Grand Cherokee, Subaru Ascent, Hyundai Kona, Kia Telluride or Mercedes-Benz GLA-Class to get across winter roads.
Is AWD or 4WD better in snow?
AWD delivers power to all four wheels at the same time. It's engaged when needed, making it the best option if you don't want to think about when power should be altered. On the other hand, four-wheel drive can get the vehicle out of deep snow, but you must engage it when needed.
Do heavier cars handle better in snow?
Heavier cars are going to offer better traction when driving in the snow. If you have a lightweight vehicle, it can slip or slide around more in the snow than a heavier model. Additionally, RWD is not a good option because the back tires could spin and you may be stuck.
Conclusion
Whether you enjoy driving in the snow or you despise it, there's still the need to have a capable vehicle before heading out in the winter. With the wrong choice, you could end up stranded on the side of the road waiting for assistance. However, there are plenty of solid options out there to choose from – something to fit any budget.
Take your time to examine your needs realistically. If you only drive in a small amount of snow each year, you may not need to give these aspects a lot of weight. Otherwise, if you are in the northern part of the country or you live on a mountain, you want to make sure you equip yourself with everything necessary to remain safe.