Free Volvo VIN Lookup in 3 Steps
Using our VIN decoder is easy. Use these three simple steps below to decode your Volvo's VIN.
1. Find the VIN
To decode your Volvo's VIN, you need to find it first. It is usually found on the inside of the driver's door frame or windshield.
2. VIN Lookup
Enter the VIN in the search form above. Press the button or press enter and wait for your Volvo VIN to be processed
3. Get VIN Report
Review the report to ensure you have entered the correct VIN. If you need more data, you can get a vehicle history report.
Volvo VIN Decoder Importance
Using a good Volvo VIN decoder or vehicle history report is one of the most important things before buying a used car. There are a few reasons why using a VIN decoder is important. First, it can help you determine if a vehicle has been recalled. Second, it can tell you if the vehicle has been involved in an accident. Third, it can help you make sure the vehicle you're considering buying is the right model for you. Fourth, if you choose a vehicle history report, it can provide you with important maintenance and repair history.
There are also other important reasons why you should use a good Volvo VIN decoder, but those are the most important points for sure. Let's look at some important questions about VIN decoders.
What Is A VIN (Vehicle Identification Number)?
When your Volvo is manufactured, it is assigned a 17-character code to identify it. It is both letters and numbers, without spaces or q, i or o, as they confuse with 0 and 1.
The first three digits are called the World Manufacturer Identifier (WMI), which identifies the manufacturer of the car or vehicle. After this come 12 numbers representing the assembly plant-specific codes for various components, such as body and engine type.
Finally, there are two additional characters at the end that identify modifications made to individual vehicles by their owners or dealers. It is this number that you need when doing a Volvo VIN lookup.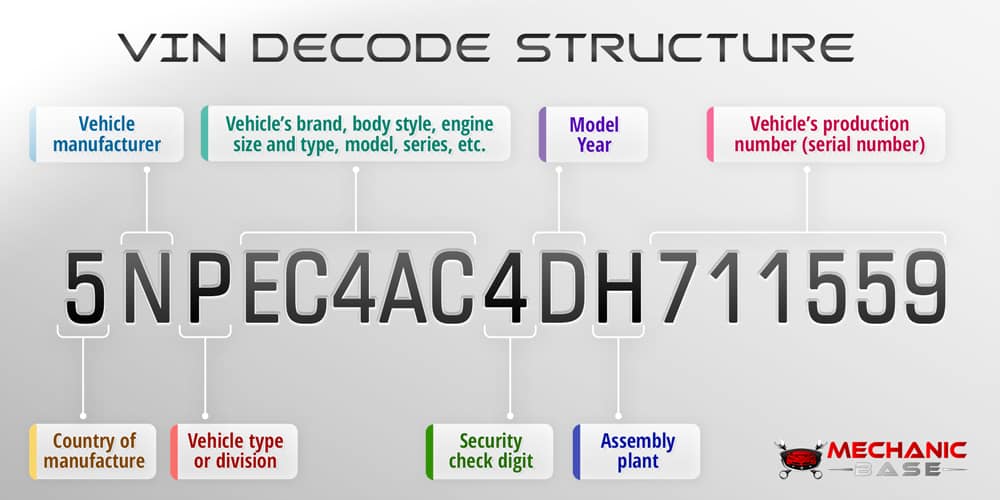 How to Find Your Volvo's VIN Number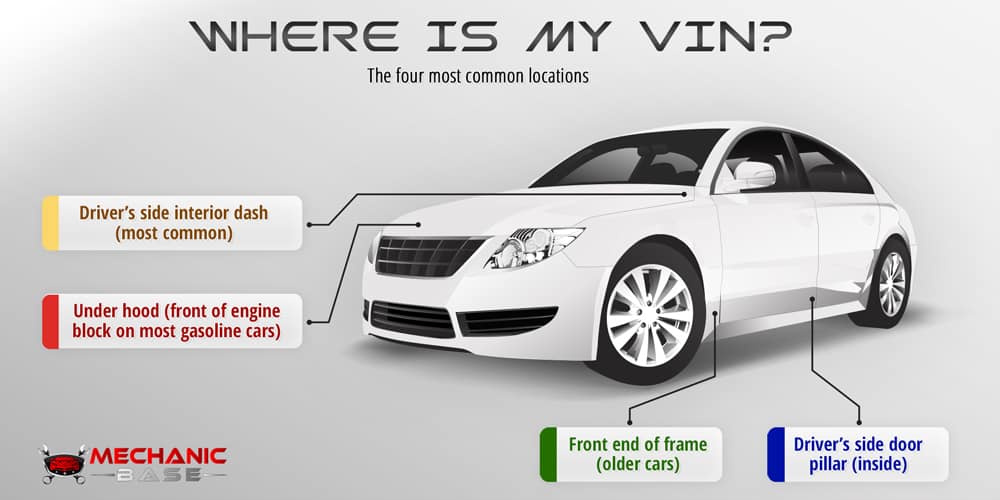 The Volvo VIN number is either found on the outside of the windshield at the bottom, on the driver's side, or on the driver's door pillar. Open the door and look for a label around the area where the door locks to the car. You can also find it on your license plate or in the engine compartment, usually in front of the engine.
The motorcycle's identification number is located on its handlebar neck under the handlebars, but you may spot it near or around the engine and frame – so be sure to check both places before assuming anything! The semi-trailer version has an even more accessible location: on the front part of the semi-trailer on the left side.
If you cannot find your Volvo's VIN number on your vehicle, the vehicle's registration, title or liability insurance documents will provide the VIN number.
Volvo Vehicle History Report
A vehicle history report is a document that provides information about a car's history, including accidents, thefts, total loss records, repairs, and other important events. This information can be very helpful when you are considering buying a used Volvo vehicle, as it can give you a better idea of the vehicle's condition and value.
To get a vehicle history report, you need to enter your Volvo's VIN (Vehicle Identification Number) in our VIN decoder at the top of the page, which is usually found on the dashboard or door frame. You can then purchase a report from our partners which you will find in our free Volvo VIN check report
Once you have the report, you can use it to look for things like accident history, ownership history, depreciation rate, and outstanding recalls. You'll also find flood damage, junk, salvage title and loss records and more. By doing your homework before you buy, you can help ensure you get a good deal and a safe purchase.
What Vehicles Can Use A VIN Decoder?
Most vehicles can have their VIN (vehicle identification number) decoded, which can tell a lot about the car. But, many people think that only a car's VIN number can be decoded, but there are actually more. Some of the possible vehicle types that can use a VIN decoder are:
Cars
Buses
ATV's
Mopeds
RVs
Commercial Trucks
VANs
Motorcycles
Pickup Trucks
For example, the VIN can reveal the car's manufacturer, make, and model, as well as its engine size and specifications. It can also show where the car was manufactured and when it was assembled. Decoding a VIN can be helpful if you're thinking of buying a used Volvo, as it can give you an insight into its history.
Frequently Asked Questions
How Do I Decode The VIN number Of A Volvo?
To decode the VIN number of a Volvo, you need to use a VIN decoder compatible with Volvo vehicles. Simply find the vehicle's VIN number and enter it into a good Volvo VIN decoder to find the vehicle's specifications.
How Do You Tell The Year Of A Volvo By VIN?
To tell the year of a Volvo, you just need to find the VIN number and submit it to a VIN decoder compatible with Volvo vehicles. There is a lot more information you can find with a Volvo VIN decoder, but the manufacturer and model year are usually always included.
How Do I Know What Engine Is In A Volvo?
To find out what engine is in a Volvo vehicle, you can either look it up in the owner's manual or a specification sheet. If you do not have access to this information, you can find the VIN number and enter it into a compatible Volvo VIN decoder.
How Do I Find The Specifications Of A Volvo?
If you want to find the specifications of a Volvo vehicle, you can either find it in the factory specification sheet or you can locate the VIN number and use a compatible Volvo VIN decoder to see all the specifications.
Volvo Models
| | | | |
| --- | --- | --- | --- |
| 240 Series | 260 Series | 740 Series | 760 Series |
| 780 Series | 850 Series | 940 Series | 960 Series |
| 9700 | C30 | C40 | C70 |
| S40 | S60 | S70 | S80 |
| S90 | V40 | V50 | V60 |
| V70 | V90 | XC40 | XC60 |
| XC70 | XC90 | Polestar | |
Volvo Vehicle Identification Number Structure
1st Position: Country where the vehicle was built
2-3: Describes the vehicle manufacturer
4-8: Describes the vehicle's brand, type, and engine size
9: Check Digit/Vehicle Security Code
10: Vehicle Year
11: Assembly Plant
12-17: Production Number
World Manufacturer Identifier (WMI)
The World Manufacturer Identifier (WMI) is a unique code assigned to each car manufacturer. The WMI code is the first three characters or numbers of the Volvo VIN number.
1st: Country – It represents the manufacturer country, for example, 1 is the United States.
2nd: Manufacturer
3rd: Vehicle Type
Here's a chart of the different WMI codes you can find in a Volvo VIN number:
WMI
Region
Country
J-R
Asia
>J = Japan
KL-KR = South Korea
L = China
MA-ME = India
MF-MK = Indonesia
ML-MR = Thailand
MS = Myanmar
PA-PE = Philippines
PL-PR = Malaysia
RF-RG = Taiwan

S-Z
Europe
SA-SM = United Kingdom
SN-ST, W = Germany
SU-SZ = Poland
TA-TH = Switzerland
TJ-TP = Czech Republic
TR-TV = Hungary
TW = Portugal
VA-VE = Austria
VF-VR = France
VS-VW = Spain
VX-V2 = Yugoslavia
XL-XM = The Netherlands
XS-XW = USSR
X3-X0 = Russia
YA-YE = Belgium
YF-YK = Finland
YS-YW = Sweden
ZA-ZR = Italy

1-5
North America
1, 4, 5 = United States
2 = Canada
3 = Mexico
6-7
Oceania
6A-6W = Australia
7A-7E = New Zealand
8-0
South America
8A-8E = Argentina
8F-8J = Chile
8X-82 = Venezuela
9A-9E, 93-99 = Brazil
9F-9J = Colombia
A-H
Africa
AA-AH = South Africa
Vehicle Descriptor Section (VDS)
The Vehicle Identifier Section (VDS) is the part of a car's VIN used in a Volvo VIN decoder that captures certain identifying characteristics of the vehicle. The 4th to 8th characters are reserved for descriptive characteristics of the vehicle. Much of the information about the vehicle's attributes is stored in these characters or numbers and what it contains is up to the vehicle manufacturer to decide.
In the VDS number, there will also be the 9th digit, and this digit is called a check digit. The check digit is a security check by the manufacturer, and it verifies the first eight digits of the VDS number based on mathematical calculations.
Vehicle Identifier Section (VIS)
From the 10th to the 17th digit, you will find the VIS number. The 10th character describes the year the vehicle was built. The 11th character describes the assembly plant. The last 5 characters or numbers you find are the sequence number or production number. So while a Volvo VIN number may look like a random code of characters and numbers, there's actually a pretty simple logic behind it all.
Official Data From NHTSA