There was a time when the use of vehicles was limited to purely transportation purposes. With the dawn of the 21st century, the importance of cars has changed completely, as cars are no longer just a means of transport. Today, cars serve many purposes such as status symbols, an embodiment of the technology, machines that enable artificial intelligence, and much more.
However, all the innovative technologies that cars are demonstrating today would not have been possible without a revolution in engine technology. Engines, well, do they need an introduction? They are the driving force behind all the cars and have come a long way. Since innovative technology has overtaken engines, many options have been put on the table for customers to choose from.
There is no denying that engines can be expensive, in some cases very expensive. This is why the option of exchange engines has emerged. Replacement engines come in a variety of types, each with different price tags, but one thing is certain: they cost much less than the original engines and whatever else a car enthusiast may want. Let us talk for a moment about replacement engines and their types.
Engine Replacement
Engine replacement refers to the activity of replacing a defective but original engine with a reconditioned, used, rebuilt, or crate engine. Replacement engines also enable old cars to rediscover themselves in terms of performance and efficiency.
There are four most common types of replacement engines.
Remanufactured or Reconditioned Engines
Rebuilt Engines
Used Engines
Crate or New Engines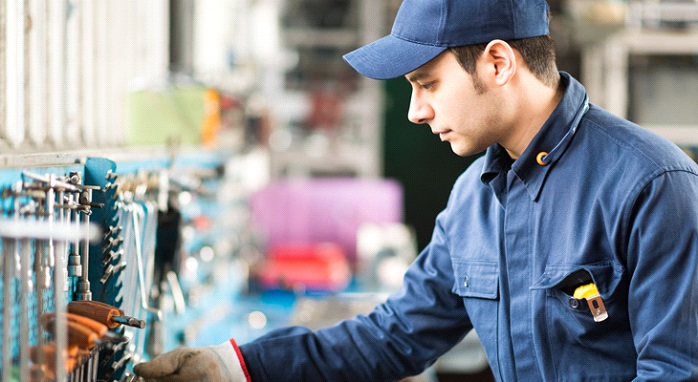 Remanufactured Engines
Remanufactured engines are also referred to as reconditioned engines, as they undergo a lengthy reconditioning process. It includes engine experts and professional mechanics who use their expertise to reconstruct the worn parts of the engines. The process involves a number of stages.
The first step consists of separating the engine from the car, which necessarily means removing the engine completely from the car. It is then disassembled into parts for a thorough analysis. All parts are then systematically cleaned to remove the dirt, used grease, and oil, etc. The process also includes scrubbing the crankshaft, engine block, pistons, and connecting rods.
In the second phase, the engine enters the area of reconditioning. This is a critical phase as various parts of the engine are checked for defects. After these tests have been carried out, the engine experts repair the damaged parts and replace the faulty parts with fresher ones. The surface of these parts is refined to reduce the friction between them.
Then the third phase begins, in which the engine parts are reassembled. Highly skilled engine mechanics use state-of-the-art technology and automated machines to reassemble each part of the engine with extreme care. They also comply with OEM standards and guidelines regarding engine tolerance.
In the fourth and final phase, engineers perform consistency and strength tests to confirm the performance and effectiveness of the rebuilt engine. No engine is given the green light to enter the market unless it passes all the tests. Under these circumstances, reconditioned engines are associated with a higher price than the other exchange engines. Be that as it may, they come with a longer warranty period.
Rebuilt Engines
In contrast to the remanufactured engines, the rebuilt engines are partially removed from the car and examined for defects. Only the worn parts of the engine are replaced with other used parts based on the same specifications and characteristics.
Nevertheless, certain new components can also be utilized to ensure that the engine works properly. In this respect, rebuilt engines are similar to used engines, but the difference is that they are in a certain operating condition.
The value of an rebuilt engine varies depending on the mechanics. An experienced mechanic can convert an engine in a much better way than a novice. Despite the fact that rebuilt engines come on the market in fully functional condition, they can still show signs of wear and tear such as cracks. In summary, rebuilt engines are not considered reliable and are likely to fail repeatedly.
Crate or New Engines
Crate engines are generally only available to dealers because they are brand-new and unused engines with zero mileage. This is the reason why crate engines are quite expensive. To give you an approximate idea, a crate engine can sometimes cost more than the vehicle itself.
Basically, a crate or a new engine is exactly the same thing that a brand new car is equipped with. You have all the components new, whether inside or out. They are called "crates" because they are transported on a crate to the dealer or retailer. Several car companies produce crate engines with almost identical characteristics.
The cost of the crate engines can be very high, as they range from £5000 to £12000 depending on the make and model.
Used or Second-Hand Engines
As the term illustrates, a used engine is the engine that has been used in a car and has been removed from it in order to be reinstalled under the hood of a similar model. Used engines are usually removed from unusable or damaged vehicles or from insurance depreciation. The mileage of these engines varies depending on the car from which they were removed.
Used or pre-owned engines are sometimes fitted with additional components such as manifolds and injectors. Nevertheless, car experts suggest that only genuine parts should be used, as there is no guarantee that these components are in perfect working order. There is also no standard warranty for these engine components.
Since the source of used engines is usually cars that have suffered an accident or serious breakdown, one should not expect too much from them.