Buying a used car could be a huge risk: you do not know the history of the car and if you are unlucky, it could be a very expensive story.
That's why I decided to write this article, to help anyone looking to buy a used car who doesn't exactly know what to ask and what to look for.
15 Questions to ask before buying a used car
1. Why are you selling your car?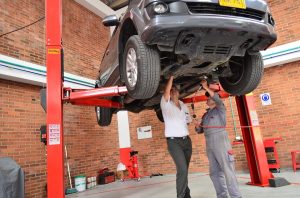 Asking the owner why he is selling the car can be a good idea. If they sell it because they know the car has a serious problem, they probably won't tell you, but some people are very honest, so it might be worth a try.
2. Has it been in an accident?
Ask if the car was involved in any serious accidents. You should also check this yourself by looking closely at the paint and see if you notice any differences in color between the parts. It is very difficult to get exactly the same paint on repainted parts because the original paint will be sun-bleached after some time. Also, check for possible flood damage.
3. Are there any records of the mileage?
Check whether there are documented records of the mileage with a date. It could be from inspections or services. You can try to calculate whether the mileage is realistic for the date on which the inspections or services took place.
4. Do you have a service history report?
Always check the service history before buying a used car. Make sure that all oil changes have been carried out at exactly the right mileage. If you do not know the exact mileage at which an oil change should be performed, contact your dealer. He will give you a correct answer and will not make any assumptions.

5. Has the car been recalled?
Find out if the car has been recalled for repairs before. It is always a good idea to ask your dealer if the car has been recalled but not repaired. Many dealers recall cars and make necessary repairs free of charge.
6. Does the car have a spare tire and jack?
Ask if the car is equipped with a spare tyre, a breakdown kit, and a jack. If the car does not have these, it may be a little difficult to find new ones for a reasonable price. The cheapest way is to look for used parts at a scrapyard.
7. When was the timing belt replaced?
If the vehicle is equipped with a timing belt, ask, and check the service history as to when the timing belt was changed. If you want to check whether the car is equipped with a timing belt, you can call your dealer and ask. To learn more about when a timing belt should be replaced, you can read this article: Timing Belt Guide.
8. Do you have a Carfax of the car?
Ask if the owner has a Carfax of the car to see the history of the car. If the owner does not have it, you can get it yourself on a Carfax page, just google Carfax and you will get a lot of different pages. It will be worth the money if you find a strange history of repairs and/or changed measurement positions.
9. Is the car smoking much?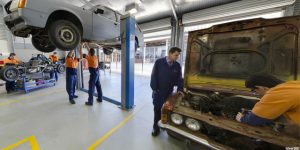 A lot of blue/grey/white smoke can be caused by a worn-out engine, and it can be a very expensive repair so you really want to check it out yourself before you buy. Bad smoke can be caused by a bad turbo or worn internal parts of the engine.
10. Is it the original paint?
Always ask if the car has been repainted. A repainted car will often never be as good as the original paint. A new paint job could also have been done because of accidents.
11. Can I take it for a test drive?
Ask if you can take it for a test drive. You should always take a long and careful test drive before buying a used car. Try out all the different speeds, gears and loads to avoid possible damage.
12. Can I drive the car to my mechanic?
Take the car to your mechanic and let him or her check underneath it before buying the car. A mechanic knows what to look for and could save you a lot of money.
13. Can I check under the hood?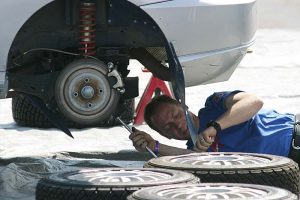 If the seller doesn't let you look under the hood, they're hiding something. So ask if you can look under the hood and do it. Check all fluids and check the condition of the engine oil. If the oil is very black, it is probably time for a change. Check if there is oil in the coolant or brown oil. This could be caused by a defective cylinder head gasket, which can be very expensive to repair.
14. How many previous owners?
Many previous owners can be a sign of a hidden fault in the car. It could be other causes, but it is a good sign to check this. If you have time, check the age of the previous owners. In general, older people take more care of the car.
15. Can you do a better price?
Always ask if the seller can give you a better price. Many sellers set a higher price than they actually expect to receive because they know that most people will negotiate. List all the problems you have found and make them a lower offer. You will be surprised by how much you can lower the price by trying!
Conclusion
Buying a used car can be a risky move. Reduce the risk considerably by carefully checking the car and the car's history.
If you do not know much about cars, you can ask your car mechanic to help you and check it out for you for a small fee. The money is really worth it if he finds serious defects which prevent you from buying the car and thus saving far more money in repairs later down the line.
Now you are ready to go out and buy a used car!
If you have any questions, you can ask me at my homepage.
Need more car repair help?
If you need more help with your car repair, you can ask your car questions in our community for free. You can find our community here.