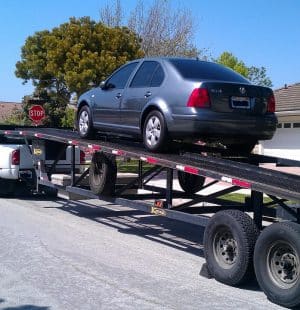 The internet has changed the world of e-commerce.
Now you can contact an online dealer to make a car purchase from another country and have it shipped to you.
Buying a car online offers you a variety of car models at your disposal. In some instances, the car purchase price is cheaper when shipped. But, shipping a car from another country has its unique set of challenges. This article shows you how to do it.
Carrier
Your car can either come through a covered or uncovered carrier. If the carrier is covered you pay more for the car and are assured that if anything happens to the carrier you will be compensated for loss or damage of the car. The uncovered carrier has the advantage of being cheaper but you will face unexpected loss should the car be damaged during transit.
When purchasing a car online you need to be careful about the carrier you are using. Perform research online to identify carriers with positive reviews. Check that they are licensed and insured.
Car delivery takes time
The benefit of purchasing a car from your local car dealer is that you get delivery of the vehicle the moment you settle the payment terms. You can even drive off with your car on the same day. Shipping takes time and depending on the country you are shipping from it could take you up to six weeks until you have physical possession of the car.
Once the car has arrived in the country a truck will be used to transport the car to your location.
Vehicle inspection
The shipping company often does an inspection report before sending the car to you through a truck. In this instance, they will check the car for any visible dents and scratches. You will need to confirm that what is in the report is what you have received. Firstly, have the online car dealer send you photos of the car before shipping.
This will help you support your damage claims upon receipt of the car. When shipping the car you will be asked to pay for some form of insurance. This is done to compensate you should anything happen to your car during transit.
Negotiate on the purchase price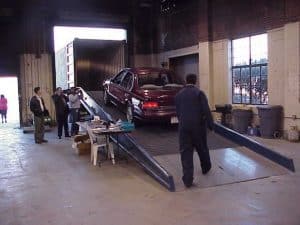 The prices listed on online car dealership websites are often negotiable. Do not just accept the quoted price. You can check several online sellers and compare their prices. Factor in the shipping costs and insurance. You may also want to know about the cost of having extra features added to the car.
This will include options for leather seats or air con. You can call the office telephone numbers for this or alternatively send an email. Before paying for the car find out whether there any hidden fees.
Seek help from Courier Company
This is often the easiest way to inspect your car. The courier company offers valuable information when you cannot physically see the car. However, you need to find one that is trustable and reliable. Some of the courier companies due to repeat business with the online seller may not give you accurate information.
Most of the courier companies have websites where you can acquire an online quote. Check for any hidden charges and compare prices between various companies.
Flying to seller location
Some people may opt to personally fly to the seller's destination to physically see the car and arrange for its shipping. While this offers you some sense of security it is expensive and time-consuming. Physically flying to the seller location helps you to inspect the car and request for add-ons.
Flying may make sense if the car is high end and you want it to reach you in the best possible condition.
Location matters
Many online sellers have predefined routes and schedules that they use when shipping cars online. You may want to find out whether your city is one of them or you will need to hire another truck to make the journey to where you are. If your location is far from the seller then the car price will increase.
When one is making a purchase of an item online the weight will determine the shipping costs. However, when shipping cars the weight does not matter and you should not put much thought to it. There is also the option of driving the car yourself instead of shipping. You need to weigh how far the seller is and the cost of gasoline during the trip. Factor in the cost of wear and tear during driving and time consumed. Can you afford both?
Seasons
There seasons of demand for cars peak causing a rise in transportation prices. During this time there is often huge traffic congestion in particular routes and this will contribute to a rise in shipping costs. You should do your research and identify off-peak seasons when the demand for cars is at its lowest.
During off-peak seasons you will enjoy reduced shipping costs. In some countries the off-season periods are during winter.
Conclusion
Advancement in internet technology has created trading opportunities for car dealers. In this age, you can log in to your computer identify a car model you like, make a purchase online and have it shipped to you. Shipping is subject to many variables. The carrier can get lost at sea or your car gets damaged during transportation.
Getting an insured carrier means that you are protected from any damages but it adds to your shipping costs. There are those who opt to travel to the seller location and make physical possession of the car. This is time-consuming and expensive but it comes in handy for those buying expensive car models with many car add-ons. If you want to reduce your shipping costs do research online on the various shipping carriers. You will often be given a quote and you can compare prices.
Have the car inspected before the shipping. You can then compare when was taken and what you receive. This will help you when seeking for damages. If you can it is wise to purchase a car during off-seasons. Very few people make car purchases during winter.