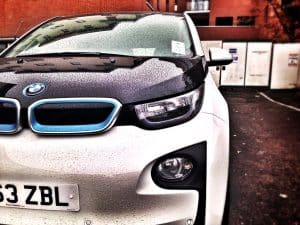 When making a car purchase it is wise to look at all your available options.
You can get hold of a car by either paying for it in cash, loan or leasing. Cars change every year and with technological advancements being developed every day you may need to change your car sooner rather than later.
Leasing is a great way to acquire cars for your business without making a significant initial investment. Many people are not even aware that they can lease a car.
For some lease agreements are too complex for their understanding. This article offers essential tips when you decide to lease a car.
1. Identify your needs
Whenever you are making a car purchase it is vital that you first ask yourself why you need a car. Is it for business or a luxury? Do you have a large family with special needs? Your needs will determine the type of car that you go for. A station wagon will offer you enough leg room and trunk space if you have a family.
If you are in the construction industry you may opt to go for a truck or double cabin pick up.
2. How leases work
When you take out a lease you will be required to make a small down payment and monthly installments. After the completion of the lease term you hand over the car and the lease is terminated. The advantages of getting a lease are you get to drive a car that is more than you could afford. You also get to experiment with new models before making a purchase decision.
The drawbacks to getting a lease include: you do not own the car and the lease payments in the long term are more expensive than owning a car. Leasing works well for companies that need cars but does not have the capital to purchase one. It also works well when you are traveling abroad. You can lease a car and use it comfortably like it is yours during the trip without the hassle of owning it.
3. Create a budget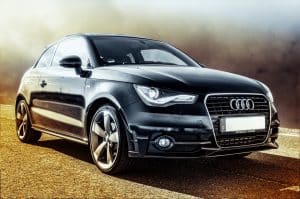 Lease payments should not take up a large chunk of your household budget. You will need to weigh the cons and pros before signing. If you have a dream car that you have always wanted to have you can compare the lease repayments as opposed to purchasing the car.
When selecting your lease car look for one that is low on mileage, low maintenance and has safety features. Leasing cars come with the added cost of paying for insurance. Ensure that this is kept at a minimum. Most often the insurance premiums will be lumped together with the lease repayments.
4. Take the car for a test drive
Just like you would a normal purchase car, take your leased car for a test drive. You are under no obligation to go with a particular car model so you can test various car models before you make a final decision. Ensure that the engine is silent and not leaking. If you are going for long drives you may want to ensure that the car has enough leg room and is fuel efficient.
5. Financing
Most of the leasing terms are designed to make it affordable on a monthly basis depending on the car model. If you think that you may need financing for the lease it is prudent to work out the details with your bank or lender before heading for a meeting with the lease company.
Avoid walking to the dealer without a financing plan as they will offer their auto loans which tend to be more expensive than conventional lending institutions. Do not go for the first price the dealer quotes. Perform a background check on what other dealers are offering and negotiate your purchase price. The less the retail price the less the lease terms.
6. Have the lease terms in writing
Once you have agreed on the lease terms have it in writing. You can have your lawyer review it before committing to sign it. In the lease terms, you will often notice the word capitalized costs. This refers to the final price of the car, destination fees and acquisition cost. When you make a down payment for the lease it is referred to as the capitalized cost reductions. You can reduce your lease payments by paying a large down payment.
You may find that the car you leased is actually a good car and decide to purchase it. You will need to know the residual value of the car for this. The car's residual value is defined as what value remains of the car after the lease term is over. This value is low and after a 3 term lease, you may find it affordable to own the car.
If you have a gut feeling about the deal you may want to postpone the deal. A car dealership is often charged environments with the dealer wanting to get the best price while you also want to pay the least amount.
7. Hidden fees
Most car owners who go for the lease are often so excited about the lease monthly payments that they forget hidden fees put in place by the dealer. While the amounts are small you have to weight them over the long terms.
A few of $50 dollars accumulate each month making the lease terms unattainable. Some dealers may also charge you a fee should you decide to purchase the car at the end of the lease term. That is why it is wise to have your lawyer explain the lease terms before signing. You can also lower the residual value of the car if the manufacturer offers rebates.
Conclusion
Leasing a car is a good option if you want to try out a particular car model before deciding to purchase it. however, you have to carefully read the lease agreement before committing to the lease. You should not believe every word uttered by the car dealer. Have your lawyer look into the lease terms before signing. Use financial calculator find the residual value. This is important should you decide to purchase the car after the end of the lease term.