If you come out to your truck or car after a cold night, the engine might run rough or not start at all. In some cases, this problem is the result of diesel fuel gelling.
In this article, we explain why diesel fuel gels and how to prevent it. We also offer a few solutions if the diesel fuel has already gelled.
What is Diesel Fuel Gelling?
Diesel fuel gelling occurs when the temperatures drop so low that the liquid fuel turns into a gel substance. When diesel fuel solidifies into a gel-like or waxy substance, the vehicle is no longer able to use it.
Diesel fuel that is gelled cannot be filtered or pumped through the engine. This condition will cause severe performance issues and can keep your vehicle from starting at all.
Why Does Diesel Fuel Gelling Happen?
Diesel #2 is known for freezing or gelling at 17.5 degrees Fahrenheit. While this diesel fuel costs less at the pump, it's not a good choice for any vehicle operating in low temperatures. Diesel #1, on the other hand, is known as winter diesel because of the lower viscosity and protection from freezing. Many stations provide a mix that is blended when colder weather conditions hit.
When diesel fuel gels, it goes through three stages. The cloud point is when the diesel wax starts to solidify. During this time, the fuel becomes cloudy. At the pour point, the diesel fuel begins to lose some of its flowing characteristics. Finally, the diesel fuel hits the gel point when wax crystals form and the fuel can't be pumped through the lines or filter any longer.
You will know that the diesel fuel is gelled if the temperatures dropped and your vehicle won't start. It could also start and die immediately or provide you with sluggish acceleration. If the vehicle is running, take a look at the fuel pressure to see if gelled diesel might be your problem.
How to Prevent Diesel Fuel Gelling
The best way to prevent diesel fuel gelling is by using winterized diesel or by using an anti-gel fuel additive which you pour into your fuel tank. It's also better to keep your fuel tank as full as possible.
Here is a more detailed list of how to prevent diesel fuel gelling:
1. Plug In Block Heater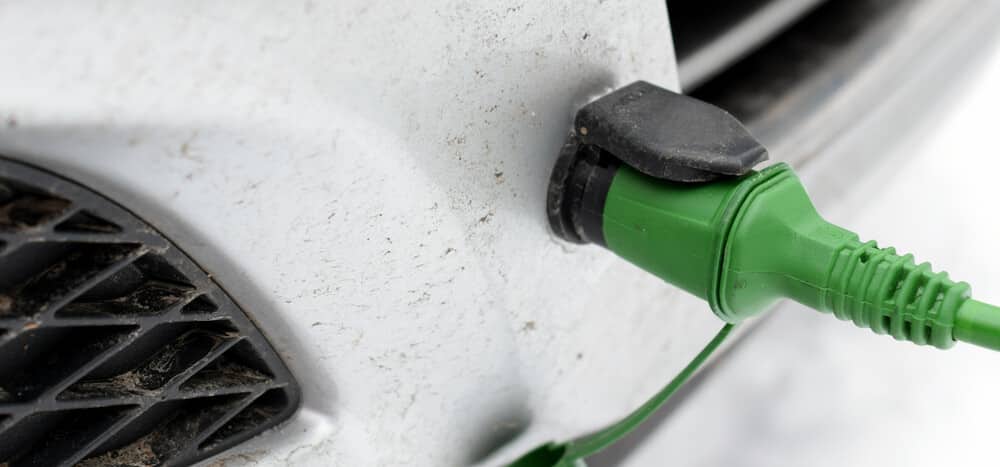 Some diesel vehicles are equipped with an engine block heater. This is an invaluable piece of equipment if you live in a cold climate.
At night, before the cold weather hits, turn on the engine block heater. If you don't have one, you can get your dealership to install one.
2. Use Winterized Diesel Fuel
If you want winterized fuel, you may need to do a little research. Don't assume that every fuel station is offering this type of diesel.
Instead, you might need to call around to find out who has it. Some stations might offer both, with one at a different pump. If you can't find true winter diesel, at least get a mix that lowers the gel temperature.
3. Use Anti-Gel Fuel Additives
Many top brands have created fuel additives that help with a variety of conditions. If you are worried about fuel gelling, you want to use a special additive.
With a non-alcohol-based fuel additive, you can gain protection from gelling. Many of these will also feature other properties, helping to stabilize the fuel and clean out the engine from debris.
4. Keep Fuel Tank Full
It's important that you keep your fuel tank filled up during colder months. If you live in an area without a gas station, make sure you stop on your way home.
The more fuel that is in the tank, the less chance the diesel will freeze. Less condensation and water get into the system with a full tank, keeping it protected from gelling.
5. Park Vehicle Inside
If you can protect your vehicle from the elements, you will be a step ahead. Park your vehicle in a garage when the weather gets cold.
If you have a heated garage, that's even better. However, any type of shelter is going to change the temperature slightly, maybe enough to keep the diesel from gelling.
What to Do When Diesel Gels
1. Warm Up Vehicle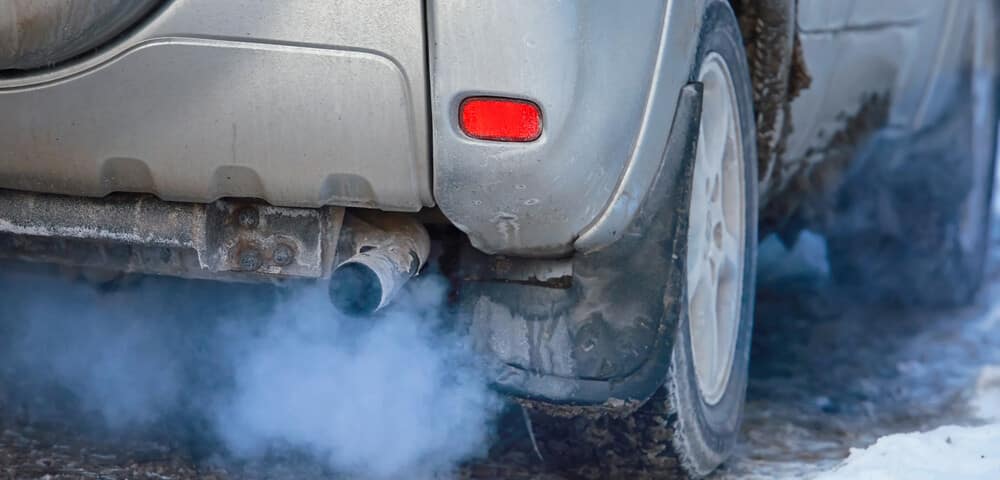 Before you can do anything, you must warm up the vehicle. If the vehicle runs, you want to get it into the garage where it can get warm.
Additionally, you will want to inspect the fuel. Make sure you put on gloves because bacteria have been known to grow in diesel fuel.
If you see what resembles chocolate mousse, you might have bigger problems on your hands. This substance is actually microbial growth in the tank.
2. Replace Fuel Filter
During your inspection, you want to take a good look at the fuel filter. If you see waxy, gel-like material on it, you need to take further action.
Start by draining the water separators. You also need to replace the fuel filter or you could deal with ongoing problems.
RELATED: 5 Symptoms of a Bad Fuel Filter
3. Use De-Gel Product
If you are in dire need of your vehicle and the diesel has gelled, you could try a De-Gel product. These are supposed to re-liquefy the diesel but don't always work. If you have success, it may also de-ice the fuel filter.
Keep in mind that a De-Gel additive isn't going to prevent gelling from happening, so you shouldn't use it preemptively. Instead, you would use the Anti-Gel product for prevention.
However, with the proper care and by using the right fuel, you shouldn't have to worry about your diesel gelling in the first place.
Was this article helpful?