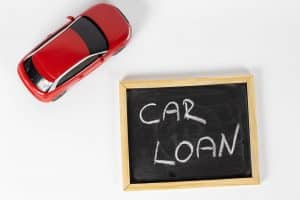 Purchasing a car is a large investment. Firstly, you need to figure out how you are going to finance the purchase.
You can purchase a car in cash or find auto loans. In the latter, you will be required to make an initial deposit followed by monthly deposits on principal and interest. Your credit rating score will determine the interest rate auto dealers use to sell you the car.
The interest rate can make a huge difference to the eventual price you pay for the car.
Who issues 0% car loans?
Many auto dealers will entice buyers with 0% car loans. Many assume that this is a scam but the loans are meant for people with perfect credit scores. You could be wondering how does someone offer a 0% auto loan? How do they make a profit?
Most 0% auto loan are often offered by car manufacturers. Their business is to sell cars. The more units they sell the more they make. Car manufacturers will be the financers of the loan and they work out an incentive program with the dealer for the number of cars sold. Banks rarely issue 0% loans.
Auto manufacturers will issue 0% loans to clear their old inventory. This is the reason most of the loans are issued to particular car models. The more sales they make the more the profit. Since there is usually aggressive marketing of the loans the dealer will experience a rise in sales of other car models that do not necessarily have the 0% car loan.
How to locate a 0% auto loan
Car dealers through aggressive marketing issue most of the 0% car loans. You will have them advertised on their websites. Since the loans are for particular car models you need to shop around for a car that you like. Some websites offer aggregated 0% car loan providers. This gives you an easier time finding the ideal dealer.
In addition, be careful on hidden charges as some dealers might load some charges underneath.
How do you qualify for the 0% car loans?
The first thing the dealer will look for is your credit score. Most people who are given 0% car loans usually have a long solid credit history that does not have any defaults. It is impossible for people with bad credit to receive such kind of loans.
In most cases, those people with a credit score of 700 or above are eligible for the 0% car loans. The higher the score the better your chances of getting the loan. The above scales are based on a 300 to 850 credit score. Most of the automakers will head you to their showroom when your credit score is good.
Do you like the car?
Most of the 0% car loans are for car models that the car dealer is trying to dispose of. You need to first consider whether the car is right for you. It makes little sense to purchase something that you cannot afford or do not like. Remember while the interest rate is zero percent you still need to make monthly car installments. This should not come at the expense of utility bills otherwise your likelihood of defaulting is high.
The next question, you also need to ask yourself whether the car dealer is offering any incentives. This could include rebates. A new car with a 0% auto loan gives you two options. Firstly, you can pay the 0% car loan for specified months – usually 60 months or get a cash rebate of $1,000. You will need to use a calculator to identify the best deal.
Terms of the loan
The fact that you are being offered a 0% car loan does not necessarily mean you should go for the offer. These kinds of loans come with long repayments terms of up to 36 months. This means you have higher monthly loan payments. If you can find an auto loan that has longer payment months the better – preferably 60 months. The loans are also limited to the type of car you should choose.
Cars depreciate
The biggest misconception amongst car owners is that their cars are assets. A car depreciates. Subsequently, you should avoid at all times from paying high-interest rates. By the time you are done paying the auto loan the car value will have gone down by up to 30%. Before you go shopping for the 0% car loans consider the car depreciation.
The decision to buy a new car is a tricky one. While it is nice to own a new car you face a lot of depreciation during the first years. However, in the case of a used car, someone incurs depreciation on your behalf. You can get a used car at almost half the price of a new one.
Negotiating terms
When getting a 0% auto loan to ensure that you negotiate everything. Do your research on what other dealers are selling the car. Firstly, begin by negotiating the purchase price then negotiate the loan terms.
When it comes to actual signing of the contract, come with someone who understands contracts. The 0% loan rate should clearly be defined on the contract otherwise you will be shocked to learn that you are purchasing the car for a higher interest rate.
Paying for the car in cash is the best option. It is hard but you get to avoid the monthly payments and any hidden charges. If the deal from the auto dealer is too good to be true you can choose to get a loan from a credit union or bank. This may mean paying more in terms of interest but you get a car model that you love.
Conclusion
Zero interest car loans are very attractive. But, they are only relegated to certain car models. Car manufacturers finance the loans to clear their unmoving stock. You will need to have a perfect credit score to qualify. Check the loan repayment months. Longer months mean you pay less per month but you get tied up to the loan longer. Shorter months mean higher payments but you clear your loan faster.